Almonte Crazy Quilters Profile
Date Published: Wed, 01 Jul 2015
Crazy About Quilting
If you saw, or better yet, purchased, the 2013 "Nudes of Mississippi Mills" community fundraising calendar, a glance at the month of February confirms the aptness of their name. These women (photographed by Robin Andrew and reproduced here with her generous permission) are members of a supportive crafts collective that is crazy about quilting, community and having fun.
This summer the Almonte Crazy Quilters (ACQ) are celebrating their twenty-fifth anniversary with a quilt show at the Norah Rosamond Hughes Gallery in the Mississippi Valley Textile Museum in Almonte. Constructed in 1867, this National Historic Site of Canada is the perfect venue for an exhibit of a craft that can trace its history to a Mongolian quilted floor covering from around the 1st century CE and three quilted panels made in Sicily in the late 1300s.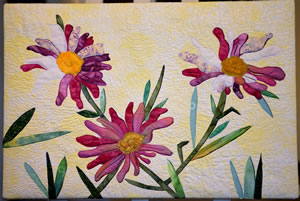 Like most crafts and art forms, quilting has no limits to the creativity it inspires. The ACQ's July exhibit titled "Inspired Creations" features a wide collection of both hand-quilted and machine-quilted bed quilts. The display of Mystery Quilts (each quilter selects her own fabrics and pieces a block a month without knowing the entire pattern until the last block) demonstrates the impact of colour on the same pattern. A group of wall hangings featuring a "village" theme will be on display, as will quilts and wall hangings begun as a "Round Robin" group activity or an annual "Challenge Activity".
Many of the ACQ's quilts have been donated to local charities to raise funds for community projects. This year a lovely hand-appliquéd, hand-quilted Dresden Plate quilt will be donated at the close of the show to support the Hub Hospice initiative. The exceptional thing about the quilt is that the Dresden Plate pieces were made over fifty years ago by an unknown woman whose family gave the unfinished pieces to the ACQ in the hope that something beautiful and useful could be made from them.
The ACQ limits its membership to about twenty quilters for practical reasons — communal quilt making takes up a lot of space, and communal quilts frequently feature twenty squares. The group benefits in many ways from including members of varying ages, experience levels and geography. The newest member, Roberta Peets, joined the group after she was captivated by the variety and beauty of the quilts she saw at a show in Perth. As she puts it, "I jumped in with both feet as a retirement activity. I love the learning, the constant challenge, the problem-solving and, of course, the social aspect."
Peets is not alone. "Sociologist Marybeth Stalp has shown in her intensive research of contemporary quilt makers that, contrary to what non-quilt makers often think, people who make quilts are motivated primarily by the love of the process, not by the desire to have an end-product. They love every step of the process: designing or choosing a pattern, picking and buying the fabric, sewing the blocks, performing the quilting, and finishing the piece." (My source is <worldquilts.quiltstudy.org> — a wonderful resource for anyone interested in any aspect of quilting. It is an offshoot of The International Quilt Study Center & Museum at the University of Nebraska. The Museum houses the largest publicly held quilt collection in the world.)
Peets also confirmed that the biggest danger of quilting is UFOs — Unfinished Objects. Other quilters mentioned the problem of addiction — buying beautiful fabrics that need to be stored, trying new techniques that require additional equipment — but all agree that the benefits of this artistic activity far outweigh its pitfalls.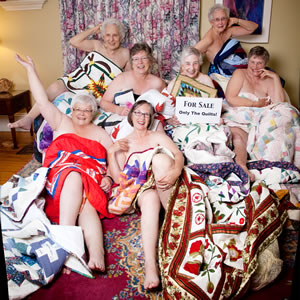 A Silver Anniversary
ACQ's founder, Marie Dunn, now 92 years old, started teaching quilting from her home near Almonte "to perpetuate the art of hand quilting." This was a skill and a love that she had acquired at her grandmother's knee as a child. It turns out that Dunn was in the forefront of an amazing resurgence of interest in this timeless craft. When I entered "quilting popularity", Google obligingly returned 704,000 hits. According to a 2010 survey by Creative Crafts Group, there were already 21.3 million quilters over the age of 18.
Born in Kemptville, Marie acquired a BA in Household Science at Guelph. After she married Almontonian John Patrick Dunn at the age of 22, she raised twelve children whose ages spanned twenty years. That was when she sewed as a necessity, and learned to cherish the productive hours stolen from endless and invisible household tasks. As she put it, "The dirt returns, the meals are eaten, but you can point to the sewn garment and think, 'That's what I did this week.'"
When her youngest entered kindergarten, Marie embarked on a fifteen-year career in real estate, eventually earning her broker's license and working for Crain and Schooley. As free time became more important to her and she planned for retirement, she found a wonderful quilting teacher, Veva Neilson, in Carleton Place. Dunn realized it would be much more fun to pursue her quilting art with like-minded enthusiasts, so she developed her own series of classes on quilting. From her home she taught piecing techniques and traditional hand quilting.
When she invited her fellow quilters to start a quilting group, she received a gratifying "YES!", and the inaugural meeting was held at her country home on Wolf Grove Road on September 19, 1990. Marie acted as the president for the first ten years and continues as an inspiration and faithful participant today. The venue has changed several times, and meetings are now held monthly at the Millfall Common Room where Marie lives, at 1 Rosamond St. E. in Almonte. For additional information about the ACQ, you can contact current president Barbara Cotterill at 256–3528 or <barcott19@gmail.com>.
An Ongoing Legacy
A quick tour of fibrespace (the new term for the places in cyberspace associated with sewing traditions and the textile arts) reveals an unexpected wealth of quilting information and resources. Did you know there were quilting apps? How about digital tools to transfer patterns and convert photographs and guide long-arm sewing machines? I found tutorials on hand stitching and free motion quilting and hundreds more. There are learned essays with titles like "The Collaborative Relationship between Professional Machine Quilters and Their Customers in the Contemporary Quilt Movement". While welcoming the many modern facets of fibre manipulation, Marie and the Almonte Crazy Quilters remain dedicated to the perpetuation of the craft of hand quilting. It can be a solitary, reflective, meditative activity, or a relaxing communal activity.
You are most welcome to see some of their favourite accomplishments from June 30 through July 25 at the Mississippi Valley Textile Museum in Almonte. Selected items will be available for purchase.
Get in touch
For full contact details, visit theHumm's Local Directory.
Humm profile by Sally Hansen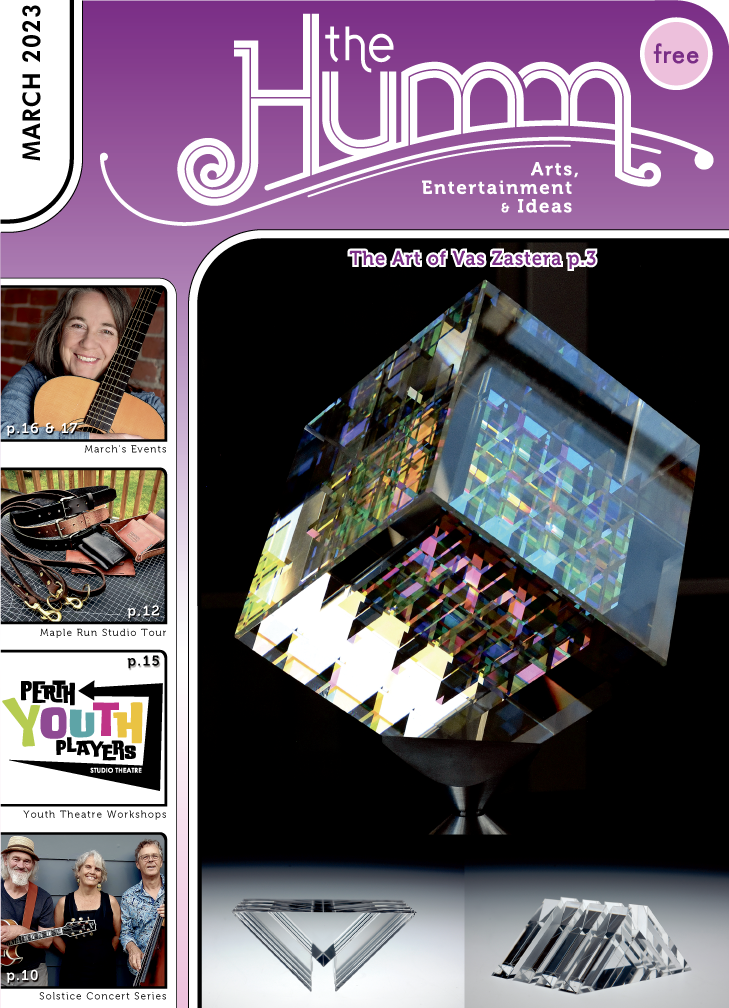 (pdf)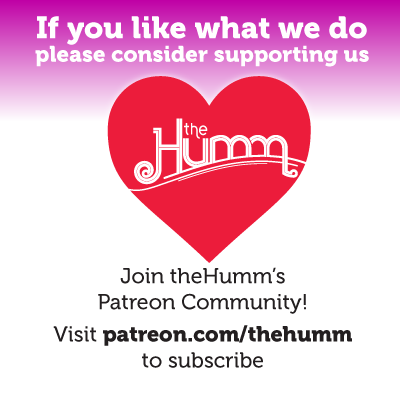 March 2023