Sarah Moffat - Mixed Media Artist
Date Published: Sun, 01 Sep 2013
Sarah Moffat - Artistic Freedom
Spontaneity is refreshing. Sarah Moffat's art is as spontaneous and refreshing as Sarah Moffat is. Her exceptional art celebrates the excitement of randomness, with Nature as her mentor and her guide.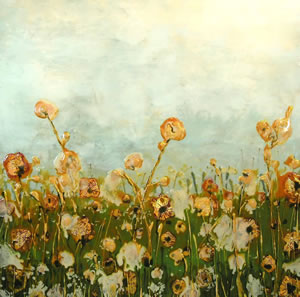 A recent series of stunning images of tree forms illustrates Moffat's enduring fascination with exploring texture and colour in her art. Her goal is to create a recognizable form (i.e. the naked skeleton of a tree) by enticing order out of chaos and chaos out of order. More precisely, she creates textured backgrounds using a variety of innovative techniques and materials, such as silk screening, patterned fabrics, plaster, sanding and washes, to create hints of order. She then creates a tree form executed sculpturally with polyester resins and applies metallic foils of varying intensities.
Both the form and the background are individual works of art that combine to create a holistic, tactile image. The works stir your aesthetic sensibilities by playing with your expectations and teasing you with surprising juxtapositions — structural fluidity, iridescent bark, silky smooth and deeply textured surfaces. Each work invites and rewards repeated contemplation.
The colours are wondrous, extraordinary, mystifying. There are layers upon layer of colour, often like gazing into water or transparent gel. There are glints of silver and gold, hints of iridescence, translucent pinks and peaches transforming into oranges and golds and coppery greens… How does she do it?
A Fortuitous Faux Start
Moffat earned her current artistic freedom by investing in art education coupled with more than sixteen years in the interior wall finishing business. According to Wikipedia, faux finishing in the decorative arts began with plaster and stucco finishes in Mesopotamia over 5,000 years ago. Moffat's adventures started during its modern resurgence of popularity in the late '80s, when interest in wallpaper declined. To support her young family she specialized in decorating homes and businesses with faux finishes on walls, doors, stairwells and other accent features. She has embellished the interiors of homes, restaurants and workplaces throughout the U.S. and Canada.
Her choice of career was ideally suited to her adventurous personality. She experimented endlessly with the various components packaged by the suppliers of faux finishing materials. Plasters, glazes, paints and then metallic foils provided a palette that she continues to explore today as she creates her smaller, portable works.
By 2011, Moffat was determined to become a fulltime artist. She had been creating art works in her spare time at her dining room table in Ottawa, and decided to launch a serious search for a venue that suited her lifestyle and provided her with a studio. After looking in every small town in the Valley, she succeeded beyond her wildest dreams when she heard about a renovation underway in Almonte. By April of 2012 she was relocating to a superb third-floor apartment in the beautiful Olde Wylie Flour Mill at 11 Main Street West. Her ground-floor studio is perfect, designed to her specifications with a heated floor and fabulous light. It opens onto a patio overlooking the Mississippi River, just below the now unused railroad bridge. She launches her paddleboard from the patio. "I can't believe I have everything I want!" she exclaims gratefully.
Despite the lure of the river at her doorstep, Sarah spends most of her time in the studio exploring: "… that is the fun part for me — it's like gambling and hitting the jackpot!" Mixing and pouring epoxy freehand is exciting; it is characteristic of her independent, self-reliant personality. She does not sketch her images first; she prefers the frisson of dangerous delight she experiences as she guides rather than controls her fast-curing fluid materials in layers across her exquisitely decorated canvases. The results are intriguing and beautiful.
An Appetite for Adventure
Moffat comes by it naturally. She was born in Toronto to parents who were free spirits. They travelled by boat for six months to the Bahamas with three children and stayed for four years. When they ran an inn in Mont Tremblant during the '70s and '80s, Sarah had a horse and a windsurfing board and learned to drive at the age of fourteen.
During her last year of high school at Lisgar Collegiate Institute in Ottawa, her guidance counselor suggested she apply to the Ontario College of Art, where she was accepted at the age of seventeen. When she was late for registration, all the popular courses in photography and graphic design were full, so she signed up for courses in plastics and silk screening and mold making. She has always been grateful for the doors her scheduling mistake opened.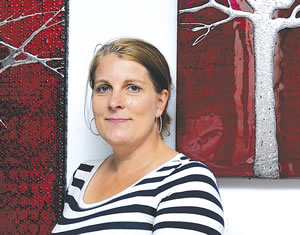 Adventure beckoned, and Sarah went to Vancouver seeking life experience. She worked as a TV set painter, had a baby, fixed up an abandoned farm, and created a career for herself by restoring and decorating kids' furniture and selling it at flea markets. On a trip to Mexico she met a gorgeous man from the Canary Islands, married him and moved back to Ottawa where they had two children. Always an entrepreneur (she was painting ladybugs on rocks and selling them when she was five years old), Sarah opened a small store on Bank Street and continued refinishing antique furniture. Eventually she began transferring her faux finishing skills to interior decorating projects.
She soon accumulated a portfolio of satisfied customers and designed and decorated interior walls at the Siam Bistro and Absinthe in Ottawa, the Red Lantern in Boston, and many private homes and businesses across the continent. She began exploring the infinite potential of her new materials and techniques in her art work and soon had pieces displayed at Framed Gallery at 1075 Bank Street at Sunnyside Avenue in Ottawa and in galleries across Canada (see Sarah's website for a full listing).
Get in touch
For full contact details, visit theHumm's Local Directory.
Humm profile by Sally Hansen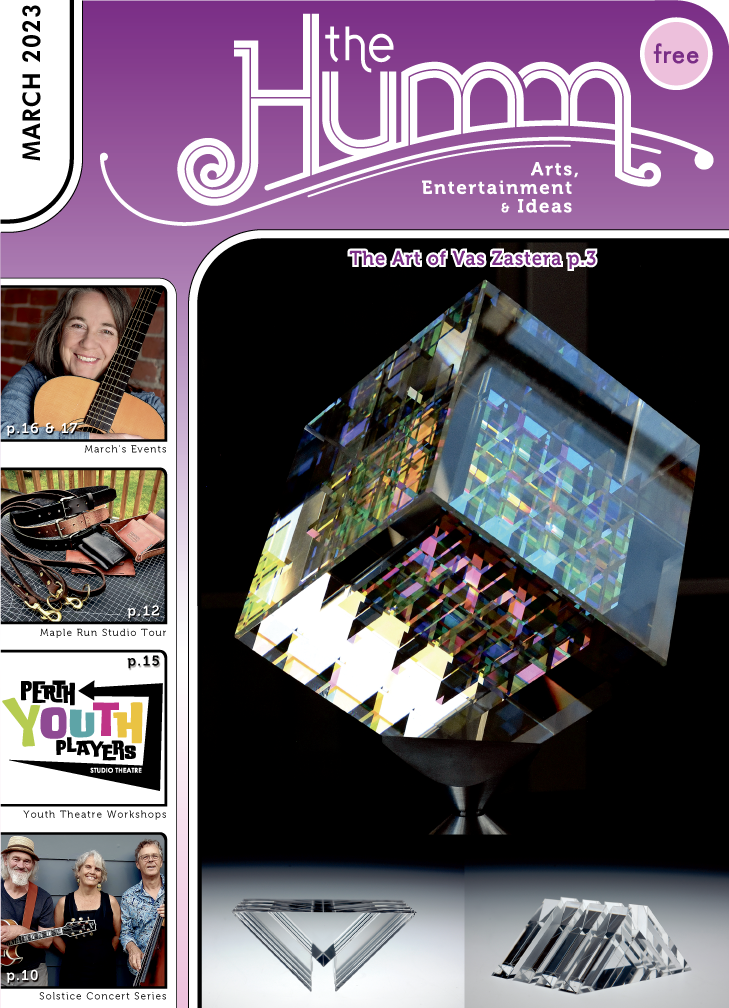 (pdf)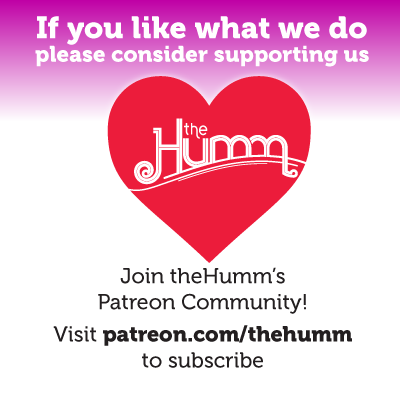 March 2023