Waverley Spirits Ltd.
Date Published: Fri, 01 Feb 2013
A Spirited New Endeavour in Perth
How delightfully suitable it is to realize that Robbie Burns Day is today (January 25), whilst I'm writing about a new chapter in Perth's "spirited" history! The connection may seem faint but it centres around whisky. While Burns, the infamous 18th century Scottish bard, had a passion for the ladies, fraternizing in the pub, writing lyrical poetry and drinking more than a drop of "the dew" (aka whisky); the Town of Perth, settled largely by Scots and Irish immigrants, established a somewhat illustrious distilling industry and an appetite for spirits in the late 19th century! I have to admit to having a soft spot for the dew myself, so I was intrigued to hear that a forty-year-old Carp resident by the name of Jamie Snasdell-Taylor, and his business partner Barbara (who also happens to be his mother), have been working hard at laying the foundations for a new family-run venture: Waverley Spirits.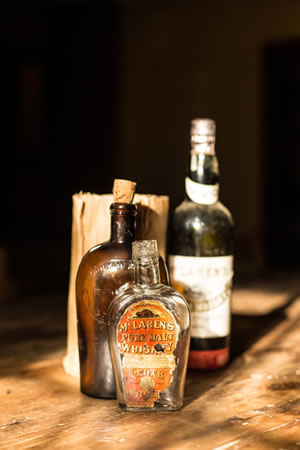 Opening a craft distillery is not for the faint of heart, with an onerous ocean of regulatory demands to be navigated before one obtains the official green light. In many ways, the regulations seem to reflect the "prohibitive" spirit of the Ontario Temperance Act of 1916 more than an encouragement for dynamic entrepreneurs. Or perhaps it separates the driven and determined from the dabblers. In any case, Jamie and Barbara seem undeterred and they have been forging ahead with gusto and vision.
While crossing their T's and dotting their I's in pursuit of the necessary official approvals, they have also been connecting with other craft distilleries both in Canada and south of the border for inspiration, advice, feedback and to develop fruitful partnerships. According to Jamie, the craft distilling community on both sides of the border has been nothing but immensely supportive, welcoming and enthusiastic — cooperatively competitive, as it were. "The more the merrier" seems to be the prevailing sentiment in this niche market.
It is with this welcoming spirit and a desire to share their passion for fine spirits that Jamie and Barbara organized (with support from the Town of Perth) a day-long symposium called Behind the Grain — The Art and Business of Craft Distilling, February 9, 2013. Funding from Valley Heartland has helped to keep ticket prices low — a very good value at $35 for the day, which includes two meals catered by The Stone Cellar. As the title suggests, presentations by industry experts will cover topics like marketing strategies, the science of craft distilling, and regulatory frameworks — all mixed in with a healthy dose of socializing, tastings and eating. It promises to be a fabulous opportunity for anyone interested in, or even just curious about, craft spirits.
The craft distillery sector in the U.S., which specializes in the production of small batches of signature spirits, has grown exponentially over the past decade, much like the micro-brew sector did in the '90s. Craft distilling seems to be the latest response to the fast-growing demand for brands and products that are regionally specific, use local ingredients and score high points in character, integrity and taste. Jamie is seeing the signs of a similar trend beginning in Canada, and hopes that Waverley Spirits will become one of the front-runners in the field.
The benefits to our community could be multiple. Aside from having an artisan distillery in our midst and access to fine spirits (not a bad start), Waverley hopes to source regionally produced grain for their whisky and vodka — something that in effect will literally distill the unique flavors of our local terroir.
Historically, stills were often an integral part of a small farm. Excess grains or fruits that were otherwise hard to keep from spoiling were used for the making of a homemade spirit or "moonshine" that was consumed by the family and/or sold (often illegally). The waste products from the process could also be fed to animals or composted. That Waverley Spirits has chosen Perth as their locale is not happenstance. It may come as a surprise to some, but Perth was an acclaimed distillery district back in the 1800s and early 1900s. Spalding & Stewart and MacLaren's Distilleries were two of a number of distinguished producers that lined the Tay River until The Temperance Act of 1916 essentially forced the closure of operations. Perth has historical connections, a suitable location in the midst of a beautiful agricultural area, proximity to a potential supply of local ingredients, and is already a well-established tourist destination. It seems like a natural fit.
So when will we get a taste? Creating a bottle of stellar whisky does not happen overnight and it's not cheap! It takes a couple of weeks to obtain a distilled spirit (the distillation process is a bit shorter for whisky than for vodka). Whisky, however, must be aged in wood barrels for at least three years to earn that name. If all goes according to plan, Waverley's first whisky will be barreled fall 2013 for an anticipated launch in 2016 — perfectly timed to bring "spirit" to the 200th anniversary celebration of the settlement of Tay Valley Township!
Establishing the physical distillery in Perth is the eventual goal, though it will likely be a few years before all aspects — permits, location, financing, infrastructure and recipes — are aligned and operating under one roof. In the meantime, they are working with a craft distillery in Michigan that is helping them with space and technical support in the development of their recipes and the distillation of their vodka and whisky. This fall, their vodka, which does not require the three-year (minimum) aging period that whisky does, will hopefully become available. Keep your fingers crossed and your eyes open at the LCBO!
It seems that Waverly Spirits is primed to be instrumental in reviving the reputation that Perth once garnered from its distilleries, and is on its way to becoming the first distillery (of the legal kind at least) established in Perth since the 1916 Ontario Temperance Act. Stay tuned to their Facebook page and or Twitter to keep abreast of their progress.
Get in touch
For full contact details, visit theHumm's Local Directory.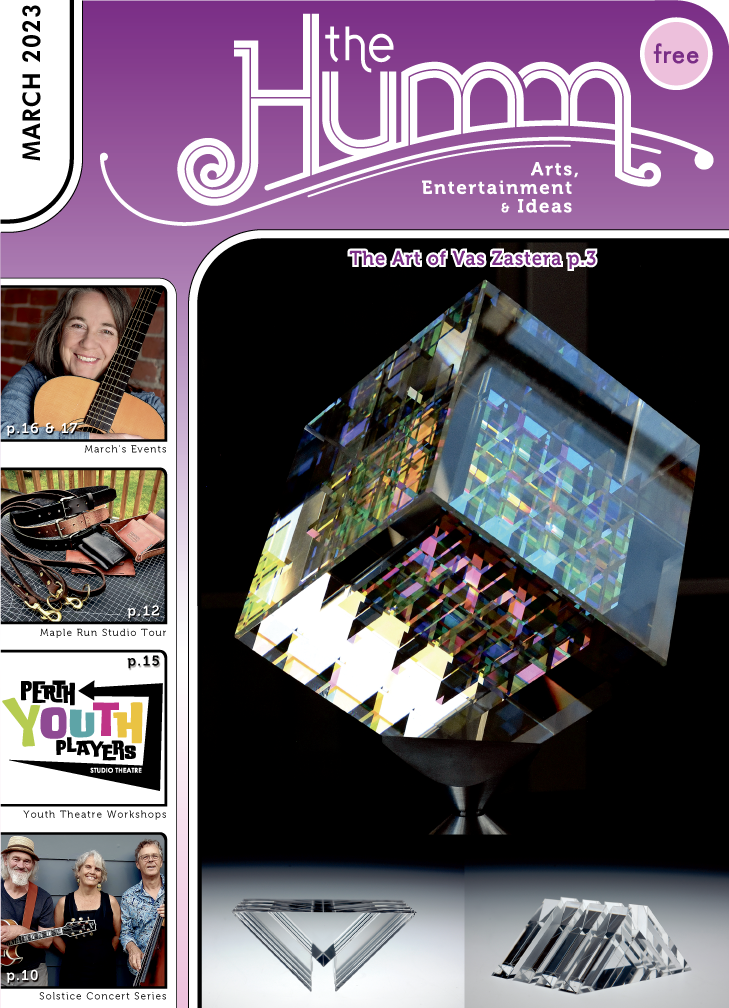 (pdf)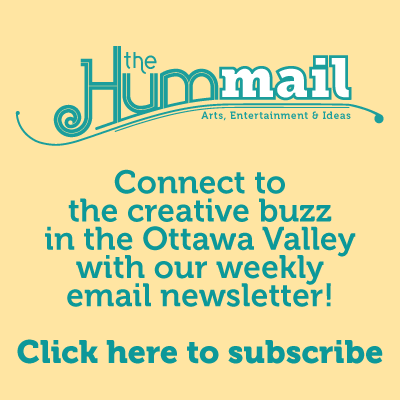 March 2023