Jennifer Kelly - Glass Artist
Date Published: Mon, 01 Oct 2012
Current Works of Glass by Jennifer Kelly
Working with glass is how Jennifer Kelly "fills her cup." When she isn't watching the current of the Mississippi River from her deck or her dock or her windows, Kelly's favourite place is in her studio, going with the flow of creativity the river inspires. Fortunately that studio is well insulated, because she loves to accompany her favourite vocalists at full volume while she works.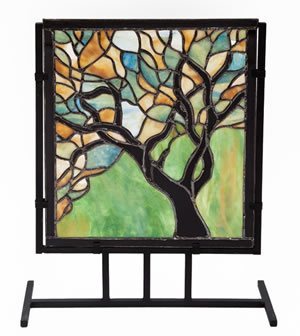 Glass has always been her chosen medium. She likens it to the river itself — bending and flowing around obstacles, and changing form and substance constantly. On her website at currentworksofglass.com she writes: "Watching the current in the river flow past my home gives me great joy. This feeling of movement and dream flows through most of my designs."
Jennifer's glass art designs are as varied and fluid as the river, ranging from large sculptural pieces for the garden to wall art and table pieces. In her own words, "The dance of light and glass is a reminder of sunlight on water. My work tends to focus on optimism with a nod to the struggles of humans and nature... No two pieces are ever the same, as my creativity comes from my admiration for the unique and fresh."
That creativity extends to experimentation with her medium. Kelly constructs intricate patterns from frit - opaque or transparent glass fragments in every hue that range in size from powder to coarse crystals. She even creates her own glass strings, noodles and rods by melting and shaping glass through a terracotta flowerpot at-tached to her kiln. This gives her greater control over matching and complementing colours. She uses the unique shapes, textures and colours she creates to "paint" on glass with glass. In other pieces she mixes media by incorporating photography, wood and metals.
The results are original and amazing. Many of her contemporary art pieces reflect the pleasure she derives from nature. The Canadian landscape unfolds in dra-matic swirls of colour captured within luminous glass, often featuring abstract trees, or sometimes just a few lines that evoke a familiar image. In a tribute to the view across the river from her waterfront home, she has created a wall piece titled "Twin Trees." A close look at this collage of stained glass, fused glass, photography, mica, and copper reveals two trees growing together to form the image of one.
Going with the Flow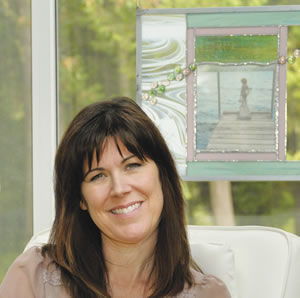 A native Ottawan, Jennifer Kelly attended Carleton University intending to study psychology. A wonderful Shakespearian course with Elizabethan scholar and CBC Radio performing arts critic Charles Haines changed her mind, and she followed the family flow — studying literature instead. Her dad is a retired journalist and her sister is a writer. After university the job market was in a slump, and she and her mother opened "Act 2," a consignment store in Kanata. When they decided to sell their second venture, a home design shop in Bells Corners, a new current swept her away. Their real estate broker convinced her to become a realtor, and by 2010 Jennifer and her husband Patrick shared the award of Top Producing Team for Sutton Group Premier Real Estate.
Although she was really busy raising two kids and selling real estate, Kelly had always loved art and was looking for an outlet for her creative energies. When she took a course in stained glass in the early '90s, she realized she had found her medium and decided to go with the flow again. Making stained glass pieces led to further courses in glass art at Corning Glass Studio, and she has enjoyed the expertise of several renowned teachers and mentors. Last year she expanded her repertoire with a course in glass jewellery at Ottawa School of Art.
To satisfy her need for "instant gratification," Kelly has created a substantial gallery of intriguing glass jewellery. Far from instant, the bracelets, pendants, rings and earrings are constructed from intricate blendings of unique glass components with metal settings. This is how she describes one beautiful piece: "I will miss this bracelet when it leaves my studio. The glass is so original and impossible to duplicate. It is a white base fused with an organic pattern of red/rust/teal/grey. I fuse it in my kiln at high heat to create a smooth surface like a river stone. The base starts as raw brass that I print a design onto with ink and then etch. Then I hammer the bracelet into shape on my anvil and carefully file the edges smooth. Next I solder a copper disc to the brass that holds the glass gem, and I complete the piece by polishing the brass with a patina to add an aged character."
Navigating the Flow
Jennifer enthusiastically describes Patrick as "the world's most supportive husband." As her real estate partner, he enables her to carve out chunks of time to figure out how to "get what's in my imagination onto glass." She has three notebooks full of concept drawings, and is working on a ten-year artistic development plan that includes a trip next year to an esteemed glass school in Pittsburgh, PA. Her goal is to always remain an emerging artist - she never wants to be "finished" with her art. In my Hummble opinion, she has absolutely no cause for concern.
The Kelly family is also a team when it comes to supporting the PFLAG organization. Jennifer is a co-chair of the Stittsville PFLAG chapter that supports, edu-cates and provides resources to parents, families, friends and colleagues with questions or concerns regarding issues of sexual orientation and gender identity. She has created a poignant glass sculpture illuminating her quest to ensure that same-sex couples enjoy the same right to publicly express their affection for each other as heterosexual couples.
Current Works of Glass
Jennifer Kelly's eclectic and contemporary glass art and jewellery can be found on the Crown and Pumpkin Tour each year. Check out theHumm's Studio Tours listings for details.
Get in touch
For full contact details, visit theHumm's Local Directory.
Humm profile by Sally Hansen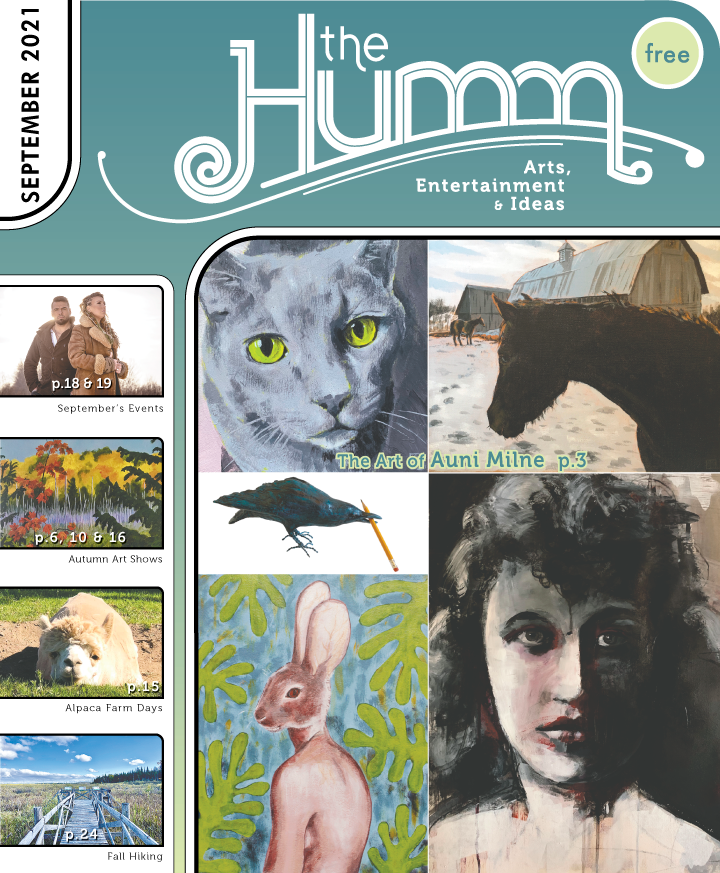 (pdf)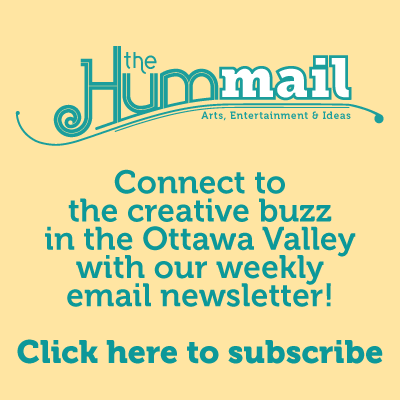 September 2021