Dr. Shelley L. Ball - Photographer, Biologist, Environmental Educator
Date Published: Mon, 01 Sep 2014
Walk Your Talk (and Photograph the Journey)
In a world replete with pessimism and ostrichism (the attempt to ignore unpleasant facts and situations), conversing with Shelley Ball is like a breath of fresh Arctic air. A born biologist, Shelley is on a mission to persuade youth to "care about their planet and inspire them to do something about it."
Ball's stunning nature photography is a key component of the creative environmental education program she is launching, designed to connect students with nature. On her "About" page at <photo44.net> she explains her motivation succinctly with the famous quote by Senegalese environmentalist Baba Dioum: "In the end we will conserve only what we love. We will love only what we understand. We will understand only what we are taught."
Three Constants
She knows this first-hand. The three constants in Ball's life are biology, education and photography. She remembers racing into the kitchen at the age of three to ask her supremely supportive, encouraging and tolerant parents for another jar to house yet another bug for temporary observation and release. The family lived in Ottawa South with acres of NCC land for her to play in, and she spent summers at the cottage near Westport. She spent her entire childhood hiking alone from morning to dusk accompanied by nature identification guides, and eventually, her grandfather's Pentax film camera.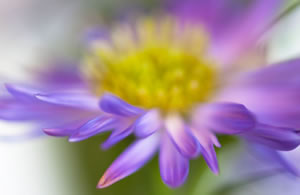 As a kid, Shelley wanted to be a wildlife biologist, an aquatic ecologist and a veterinarian, "preferably all together," but she ended up acquiring a degree in biology from Carleton University and a Masters in evolutionary ecology (of aquatic insects) from the University of Toronto. Between the two degrees she spent five months studying White-tailed Ptarmigan at 14,000 feet above sea level in the Mt. Evans wildlife area in Colorado. The photography was amazing, but when encroaching lightning strikes sent sparks flying off the metal screws of her glacier glasses, she flung her metal tripod aside and fled.
After vowing she would never pursue a Ph.D., she did exactly that at the University of Missouri in Columbia, researching the mysteries of evolution. A one-year stint as Professor of Ecology at the prestigious Bates College in Lewiston, Maine (student-faculty ratio is 9-to-1), confirmed how much she loved teaching; and the seeds of her mission to be an environmental educator took root.
Back in Canada, at the University of Guelph, she completed a two-year post-doctoral fellowship studying DNA barcoding in insects — part of a pioneering international research initiative for identifying insect species. When funding dried up, a former colleague found her a job in New Zealand, where she spent five years developing a DNA-based system to protect the country's borders from invasive inspect species.
Expanded Horizons
During those years with the Bio-protection Research Centre near Christchurch, Shelley discovered a kindred group of passionate Kiwi photographers, and joined the Nature Photography Society of New Zealand. Ironically, it was a mesmerizing guest photographer from New Brunswick who triggered a turning point in Shelley's practice of photography. She embraced Freeman Patterson's creative ideas and began to place more emphasis on creative art, rather than solely on documentary photography.
With typical zeal, Ball set out to master new creative horizons such as abstract and photo-impressionism, attending Patterson workshops and becoming his admiring friend. Today she too offers workshops to teach photographic techniques such as multiple exposure, panning, image overlay, and the use of Lensbaby's bendable, stretchable, creative effects lenses.
She recently created a 109-page e-book — Fine Art Flower Photography: techniques and tips — that can be purchased online from her website. You get the picture — Dr. Ball is creative, dedicated, purposeful, energetic and, of course, focussed.
She didn't become a veterinarian, but in her spare time she supports the no-kill animal shelter located just outside Smiths Falls, operated by the Lanark Animal Welfare Society (LAWS). Shelley is one of several volunteer photographers who take photos for the LAWS adoption website. Last year she designed and produced a fundraising calendar for the shelter, using images from volunteer photo shoots, and is at work on this year's calendar.
Oh Canada
When her mother's health deteriorated, Shelley returned to her beloved Westport cottage area in 2009 with her Kiwi husband. Her credentials, her scientific contacts and her passion for environmental stewardship earned her a position as a Senior Environmental Assessment Officer with the Federal Government. The ongoing triweekly commute from Westport to Ottawa is more than compensated for by her enjoyment of her fifteen rural acres featuring a beaver pond.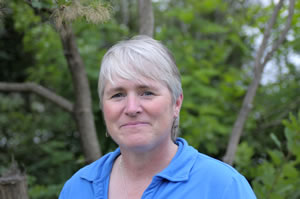 With the exception of her interactions with her students, Ball doesn't miss the competitive world of academia. She finds that working with environmental issues has honed her awareness of the importance of environmental education. As she states on her website, "As founder of BIOSPHERE Environmental Education, I am passionate about educating youth about environmental and conservation issues and inspiring them to become the generation of change."
Her Mission Statement is laudable and ambitious: "To mentor a new generation of leaders, innovators, and world citizens who believe that the long term health of earth's environments is at least as important as profits and development, and who will guide their generation toward a sustainable way of living."
Dr. Ball puts her money where her mouth is. As a first step, she created the Youth Environmental Ambassadors Program and signed up as a self-funded volunteer educator to teach photography and environmental communication skills to 86 high school students from around the world. Her trip to the Arctic two months ago with "Students on Ice" confirmed her belief that you "can change a kid's life in fifteen days."
By engaging youth in expeditionary and experiential learning, and by teaching them how to use photography and videography to document their surroundings, she intends to empower young people to become environmental ambassadors. In a nutshell, she wants to "encourage students to care about their planet and to inspire them to do something about it." Dr. Shelley L. Ball has the perfect qualifications, personality and drive to do just that.
Perth Autumn Studio Tour
You'll have the opportunity to meet Shelley and get a first-hand look at her work at this year's Perth Autumn Studio Tour (October 11–13). She will be a guest at Rita Redner's studio at 549 Brooke Valley Road.
Get in touch
For full contact details, a photo gallery of Ball's work and more, follow the links at the top of this page.
Humm profile by Sally Hansen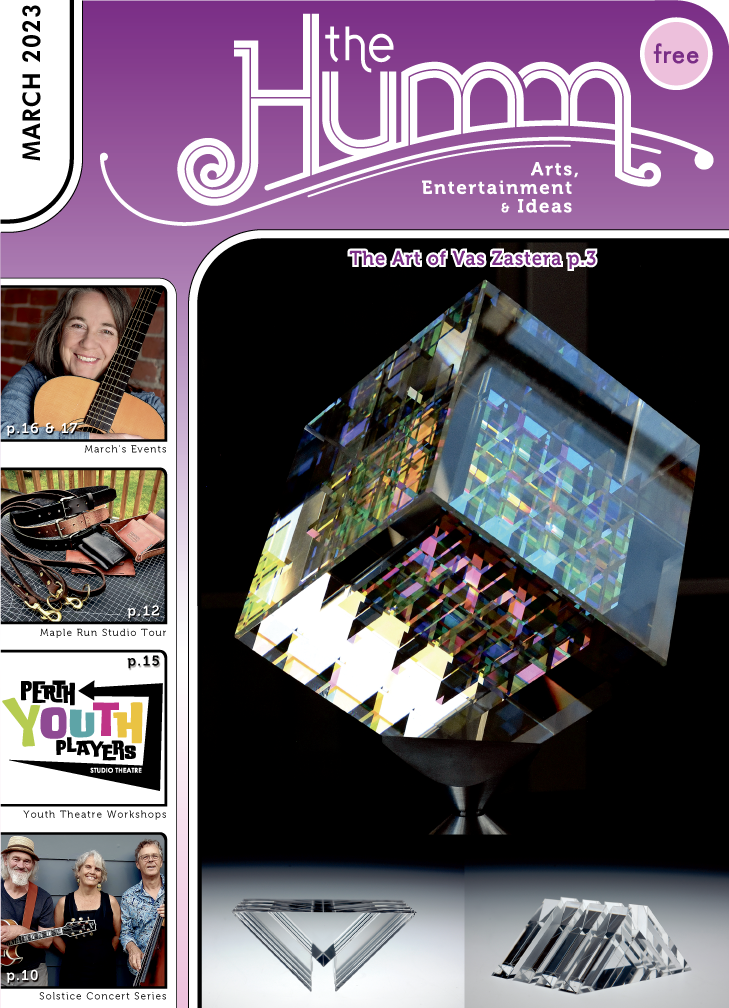 (pdf)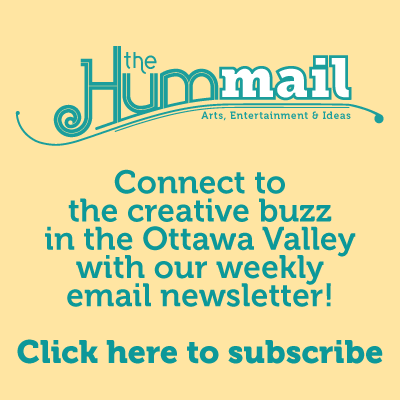 March 2023