Bill Veale - Painter
Date Published: Sat, 01 Jun 2013
Bill Veale - Celebrating the Canadian Landscape in Watercolour
At the end of Bill Veale's driveway at 190 McLaren Drive, only six minutes south of Perth off Rideau Ferry Road, you encounter a sign that proclaims "Birchwood Studio and Gallery." Just a short drive away from all the conveniences of a city, you are in the country, enjoying minimal evidence of human encroachment on the natural environment.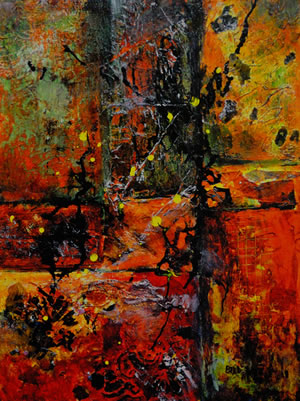 The walls of his gallery are replete with beautiful watercolour paintings celebrating the Canadian scenes that have inspired and sustained him throughout his life. Looking out the windows you can see Jebb's Creek sparkling in the sunlight. You realize that Veale has succeeded in surrounding and sustaining himself both indoors and outdoors with the glorious natural settings rural Canadians so often take for granted, and urban Canadians are starting to forget.
For some, retirement looms as a problem — what do I do next? For Bill Veale it presented the long-awaited opportunity to pursue his enduring interest in becoming an artist. Throughout his long career as a teacher and family provider he often reminisced about the pleasure he had felt as a youth, leisurely sketching the landscape while strolling along the Causeway or hiking in the countryside near his hometown of Kingston.
Back then he captured the view in charcoal and pencil sketches, honing the skills that would eventually lead to his career as a teacher of cabinet making and architectural drafting. Anticipating retirement back in 1982, Veale finally decided to put his artistic yearnings to the test. The teacher became the student, pursuing classes in watercolour and acrylics at the Ottawa School of Art and at the Haliburton School of Fine Art, the latter in a setting renowned for its amazing scenery in the inspirational Haliburton Highlands.
Veale began expressing his abiding love of nature in all the glorious hues and moods that the fickle medium of watercolour makes possible. It is precisely the uncertainty of the medium that fascinates Veale and spurs his creativity to experiment ever further. Just as nature is ever-changing, the mixture of water and pigment is always dynamic and unpredictable. As a former teacher himself, Veale comments that he loves a good teacher, and is quick to credit Brian Atyeo at Haliburton with teaching him how to apply watercolour in a controlled fashion, when that is his desired effect.
Veale's goal is to portray the immensity of the Canadian landscape and reveal its many moods, its textures, its colours, its forms. Somewhere in his creative process, each canvas becomes a palpable testament to his innate recognition and appreciation of nature's healing power.
One of the questions I enjoy posing to artists is whether they remember their first art sale. Bill's response was typical — he remembers the approximate date, the subject, the man who bought it, and why. "It was in 1994, it was a painting of a barn; the purchaser was a math teacher where I taught school, and he bought it because it reminded him of his grandfather's barn." It was also a great confidence builder, as were his ten subsequent sales to the geography teacher.
Teaching the Teacher
After finishing high school in Kingston, Veale completed a four-year apprenticeship to qualify as a carpenter. He liked working with his hands, and he liked solving problems. He used that experience to teach machine shop, architectural drafting, woodworking and construction technology for 29 years, plus an additional 13 years as a supply teacher at South Carleton High School in Richmond. Lanark County has been his home and his constant artistic inspiration, as he moved from Richmond to Clayton to Manotick, where he built his first studio. When the family moved to Fallbrook, Veale put his cabinetmaking and construction knowledge to good use, converting the hayloft of a barn into his art gallery.
Veale puts his architectural drafting expertise to use in some of his works, occasionally revealing fine pencil details in transparent wash areas. He explains that he frequently works from his own photographs, carefully composing his canvases through his viewfinder. To quote the famous pioneering American landscape photographer and environmentalist, Ansel Adams, "You don't take a photograph, you make it." Veale carries it another step, applying his own artistic sensibilities to a carefully chosen subject.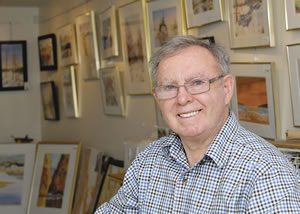 He surprises me when he says he advocates the KISS principle, defined by Wikipedia as follows: "The KISS principle states that most systems work best if they are kept simple rather than made complex; therefore simplicity should be a key goal in design and unnecessary complexity should be avoided." Perhaps his pragmatic approach to creating art stems from all those years in the classroom helping young students to master new skills. It may be a partial explanation for his prolific output.
Pragmatic or not, each painting appears as a spontaneous testament to the joy he finds in nature, and collectively they elicit a wonderful response in me — I am delightfully reminded of nature's powers to calm and heal and strengthen us. Bill Veale didn't need Edward O. Wilson's biophilia hypothesis to recognize human beings' instinctive bond with nature. Feel stressed? As I gazed at his gallery full of lovely landscapes I could literally feel my mood lighten and my cares recede. I just wanted to stay there.
Recently Veale decided to expand his repertoire and took lessons from acrylics artist Nora Brown of Lombardy (featured in our July 2010 issue). The results are amazing. The intensely vibrant abstract he showed me unmasks a completely different side of his emotional temperament. Like Nora, he has been able to translate his watercolour expertise into a powerful new emotional language. It will be interesting to see where this new journey takes him.
Summer Chill Out
In the summer, Bill takes part in the Art in the Barn Art Show & Sale at the Lombardy Fairgrounds, five miles south of Smiths Falls on Highway 15. The event features over forty Rideau Lakes Artists' Association members, and is a "Do It For Daron" fundraising event, supporting Youth Mental Health at the Royal Ottawa Foundation for Mental Health. If you miss the show, book yourself a calming visit to Bill's Birchwood Studio and Gallery. You'll be glad you did.
Get in touch
For full contact details, visit theHumm's Local Directory.
Humm profile by Sally Hansen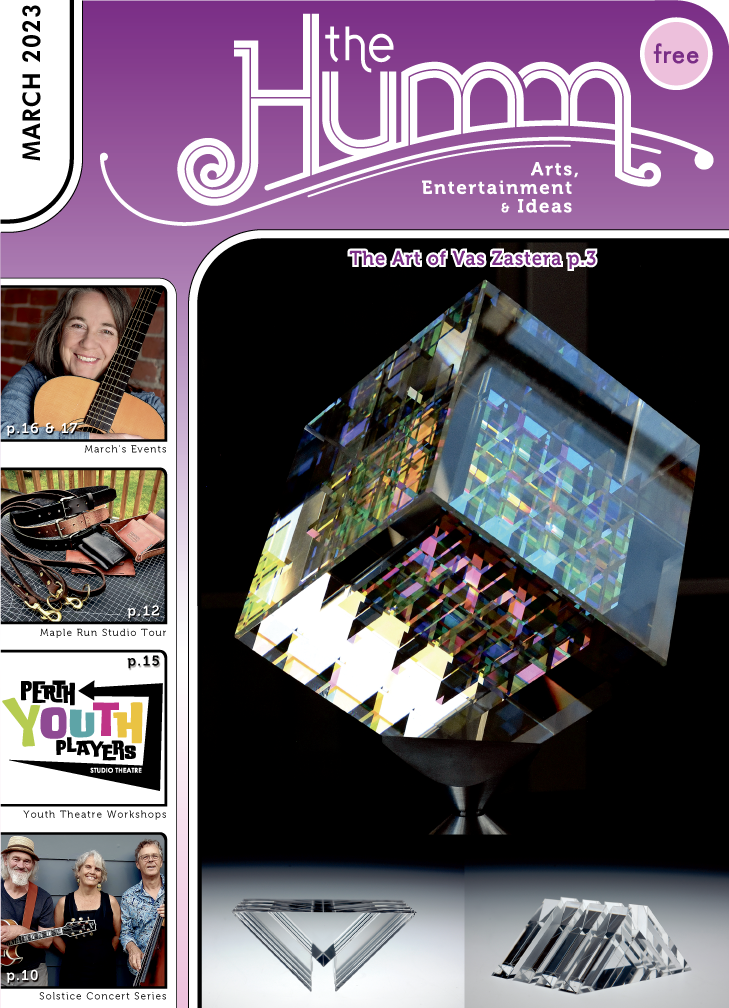 (pdf)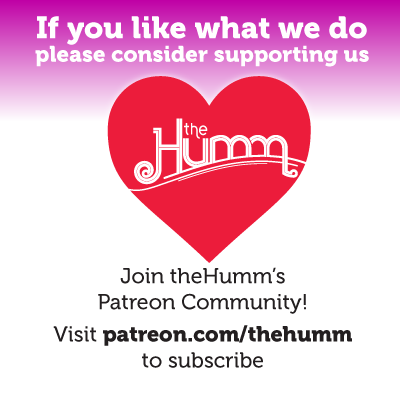 March 2023