Bill Pratt, Photographer
Date Published: Mon, 01 Sep 2014
Bill Pratt - Oh Canada!
What's the photographic equivalent for the musical term "anthem"? An anthem combines words and music to express profound feelings for a country. Bill Pratt's photographic slide shows are anthems employing a different combination of media.
Bill combines his extraordinary nature photographs with carefully selected music to express his love and respect for Canada. Has he invented Canthems? The boy who loved canoeing with the YMCA in Toronto began to get serious about taking pictures about twenty years ago. He took his camera along on a trip to Algonquin Park, and the odyssey began. Now he works out regularly so he can continue to pack sixty pounds of photographic equipment as he scales rugged cliffs in search of the quintessential nature of Canada.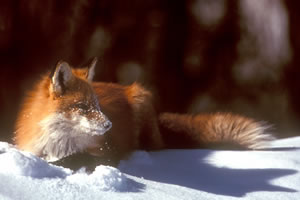 The more he really looks at this vast country through the clarifying lenses of his Nikon cameras, the more Bill Pratt realises how nature itself is responsible for many of the national characteristics for which Canadians are known. "When I see the power of the elements, the vastness of the spaces; when I experience the challenges
presented by our harsh winter climate in the Arctic and on the Atlantic coast; when I stalk a grizzly or a moose to capture its essence on film - then I start to feel connected to our history as a nation, as a culture. I start to understand what it's done to us - how it's formed us as a people. And I start to learn what's important to
me."
Making Connections
Pratt's photography has taught him just how important it is to him to make connections with other people. "Otherwise I'd just shoot my pictures and leave them in their binders." When he was first invited to give a slide presentation, he went away feeling dissatisfied. "It seemed hollow - it was all about me - my pictures, my holiday." Then during the Quebec separation crises of the mid-1990s he began to give presentations to make people reflect about Canadian unity. Almost by accident he experienced the thrill of making connections with viewers who are as passionate as he is about this great country.
At first, he admits candidly, his presentations comprised "nice images with nice music - the classic postcard/calendar shots of spectacular scenery where everything is spelled out for you." But over the years Pratt has matured into that rare nature photographer who succeeds in conveying the emotions he felt when he was in the field (or on top of the cliff) stalking his elusive photographic prey. His awe and his respect and his exultation and his fearfulness are all palpable as his slides and carefully chosen soundtracks pay homage to this spectacular land he loves so much.
He made a major connection ten years ago when he joined Almonte's "7 Again" photography club. The live interaction when they meet every two weeks to share their technical expertise and critique each other's work has been invaluable to his development as a photographer. Other major influences are world-famous photographer Freeman Patterson of Shampers Bluff in New Brunswick, and John and Janet Foster of Tweed, Ontario.
Pratt is a civil engineer with Parks Canada, and one of his 11 slide presentations is a 1990 feature he produced for his employer. He logged 4500 miles in an RV visiting historical sites, and remembers it as the "…hardest work I ever did. A photographer is a prisoner of the lighting; I got up at 3:00 or 4:00 every morning, and worked 18-hour days." On one of his Arctic expeditions, he and a friend were left stranded temporarily when a local guide ended up in the hospital after an unscheduled brawl. But he's still lifting weights to stay in shape for his next trip.
The Positive Charge of Negative Space
Over time, Pratt has refined the concept of negative space for photography. By taking away background detail, by removing information from his pictures with his choice of focus, he engages the emotional side of his viewers' brains to fill in the missing data and evoke a genuine emotional response.
If you sat silently in a darkened room watching his incredible images of this country's vast and infinitely variable landscapes and wildlife, you would be astonished at the power and raw beauty of the scenes he captured. You would wonder at his audacity and daring as he gets much too close to a grizzly. If you started to contemplate the logistical and physical and financial challenges his passion for sharing his beloved wilderness entails, you would be impressed with his tenacity and dedication and ingenuity. But if you attend a Bill Pratt multimedia slide program where he complements his images with his carefully selected soundtrack, you would begin to feel what he feels at 4:30am standing on top of a glacier when the sun transforms a remote landscape into a powerful emotional experience. Whether that experience is spiritual, cleansing, healing, or a call to socio-political action is up to you. But you will be moved.
Leo Tolstoy wrote, "Music is the shorthand of emotion." Pratt employs negative space shorthand on his soundtracks as he does in his photography. He frequently uses the warmth of the human voice without lyrics to evoke the purest emotional response from his audiences. "When you have to fill in the details yourself, you're more involved and the experience is more moving."
Pratt's mentor, Freeman Patterson, has written, "…no amount of technical knowledge and competence is, of itself, sufficient to make a craftperson into an artist. That requires caring - passionate caring about ultimate things. For me there is a close connection between art and religion in the sense that both are concerned about questions of meaning - if not about the meaning of existence generally, then certainly about the meaning of one's individual life and how a person relates to his or her total community/environment." For me, Bill Pratt's slide programs define him as an artist.
Connecting with Bill Pratt
Because his work is only available to live audiences, it can be tricky to experience Pratt's multimedia photographic artistry. He is presenting a program in Kingston in January; each year he does two fundraising shows for the Lanark County Therapeutic Riding Program in Almonte and Perth. For a modest fee he will present a slide program at your group meeting. I wonder if he's busy on Canada Day - I can't think of a better way to celebrate our great country!
Get in touch
For full contact details, a photo gallery of Pratt's work and more, follow the links at the top of this page.
Humm profile by Sally Hansen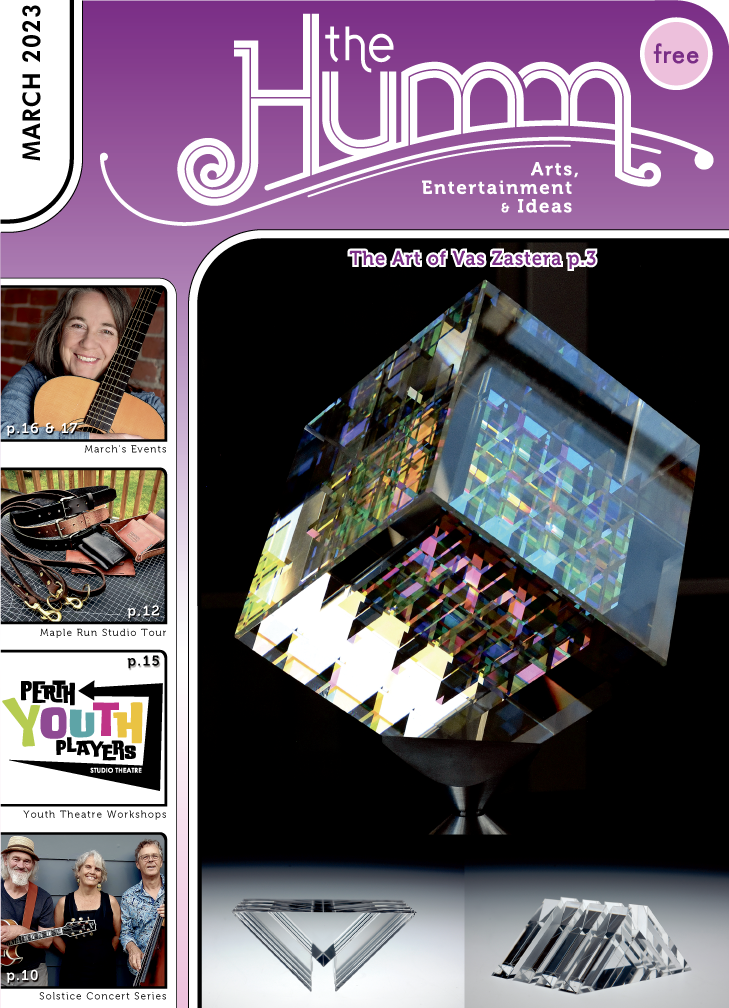 (pdf)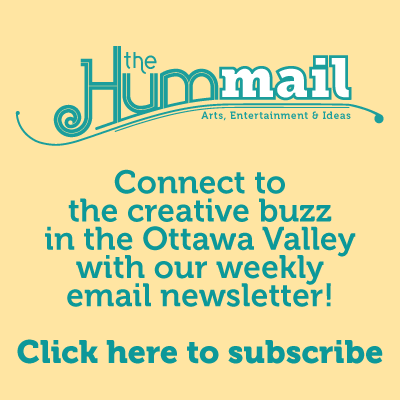 March 2023