Linda Hamilton - Visual Artist
Date Published: Wed, 01 May 2013
Linda Hamilton - Exhibitionist Wallflowers
Who knew? My quest for a witty title to promote Linda Hamilton's May 2013 exhibit of delicious floral art on the walls of the Almonte branch of the Mississippi Mills Library yielded yet another opportunity for a pun*. Not only that, I discovered that wallflowers are actually flowers!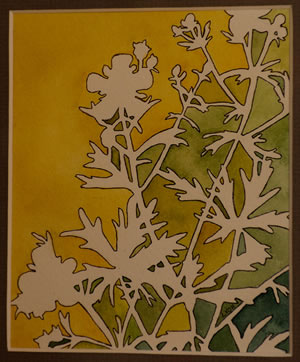 Wikipedia informs that "Erysimum (wallflower) is a genus of flowering plants in the botanical family Brassicaceae, that includes about 180 species, both popular garden plants and many wild forms." They are ancient and enjoy enduring popularity around the world for their fragrance and range of colour.
Almonte visual artist Linda Hamilton eats, breathes, draws, paints, arranges, cultivates and thoroughly enjoys flowering and other plants. This passion is her muse and informs much of her art, from finely wrought pen and ink botanical line drawings to spectacular, cheerful, over-sized floral wall sculptures. She also creates wonderful paper flowers and arranges them into beautiful bouquets for every occasion. In a climate like ours, it's really easy to justify an investment in a gorgeous floral bouquet that remains cheerful and vivid for a long, long time.
Although Hamilton prefers to create realistic rather than abstract art, she loves to experiment with structure and texture and negative space. Recently she has begun to create paintings in pen and ink and watercolour that feature cut-outs. In a beautiful capture of a morning glory vine, she has layered elements of her original painting in a collage to achieve a three-dimensional sculptural effect. By cutting out the vines in the foreground and mounting them on a second layer painted with shadows, the vines appear to float above the background, casting additional shadows that change as the light in the room changes.
In another painting, inspired by a photo taken at sunset in Spain, Linda contrasted the monochromatic silhouettes of interleaved grasses with negative spaces hued in many subtle shades ranging from pinks to greens. The lovely and slightly abstract effect is suggestive of a stained glass window.
For a more formal note, her black and white pen botanical drawings of subjects like rhubarb leaves and jasmine flowers reveal her love of detail and her intimate knowledge of her subjects.
Nature Plus Nurture
It took me a moment to recognize the significance of Hamilton's "LVOH" signature on her works, until I recalled that she is the daughter of Franc and Sylvia van Oort. Franc's reputation as a superb artist and printmaker is widely known, but I hadn't known that Linda's mother has her own website too. At <sylviasplantplace.ca> you will discover where Linda developed her love of plants and flowers, as a helper in her mother's acres of annual and perennial flowers and food plants. Linda has been caring for and arranging fresh and dried flowers for a decade. During university Linda also worked at historic museums and still enjoys working at the Billings Estate in Ottawa.
Linda van Oort was born in Holland and moved with her parents to Brooke Valley, near Perth, when she was six years old. She completed a degree in Visual Arts at York University, where she met Sam Hamilton who was studying design (see our April 2012 issue). When the couple started thinking about starting a family, they acquired their current home in Almonte. They both consider themselves very lucky to be part of this friendly and arts-loving community.
Linda especially appreciates the supportive environment in which she was raised. She is the first artist I have interviewed who has confided that her family would have been concerned if she had not wanted to be an artist. Her father's father was an artist, and she counts a political cartoonist and an opera singer among her forebears. With her roots firmly planted in art and flowers, her artistry truly stems from a fortuitous conjunction of nature and nurture.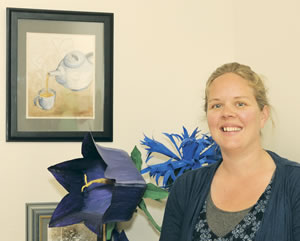 When the couple decided to share parenting duties six years ago with the birth of their son Henry, both Linda and Sam made major adjustments to their art careers. In Linda's case, she began scaling down the size of her projects, putting concerns such as safety of materials and "interruptibility" at the top of her priorities. She started creating small flowers out of paper and in 2009 she launched her presence on the Etsy online crafts marketplace. From etsy.com/shop/lvohamilton you can view her various "Shop Sections" and enjoy images of her original watercolour paintings and drawings as well as her paper flowers. She conducts paper flower workshops at The Hive in Carp and by invitation to groups of five or more participants.
It will be interesting to see in what new directions Linda's artistic instincts will lead her when her daughter Hazel enters a full-day program at school in the fall of 2013. LVOH's recent blending of drawing, painting, cut-outs and paper sculpture is proving to be a very auspicious experiment, perhaps evidence for the adage that you should follow your heart to succeed.
Exhibitionist Wallflowers
In addition to taking part in shows such as Handmade Harvest Craft Show in Almonte and the Crown and Pumpkin Studio Tour in Mississippi Mills, Linda is represented at the wonderful new General Fine Craft, Art and Design shop at 63 Mill Street in Almonte, and at Riverguild Fine Crafts at 51 Gore Street East in Perth.
Contact Linda to schedule a visit to her Home Studio at 117 Main Street East in Almonte. Better yet, don't be a wallflower — make one!
*thesaurus.com lists "sally" as a synonym for "pun".
Get in touch
For full contact details, visit theHumm's Local Directory.
Humm profile by Sally Hansen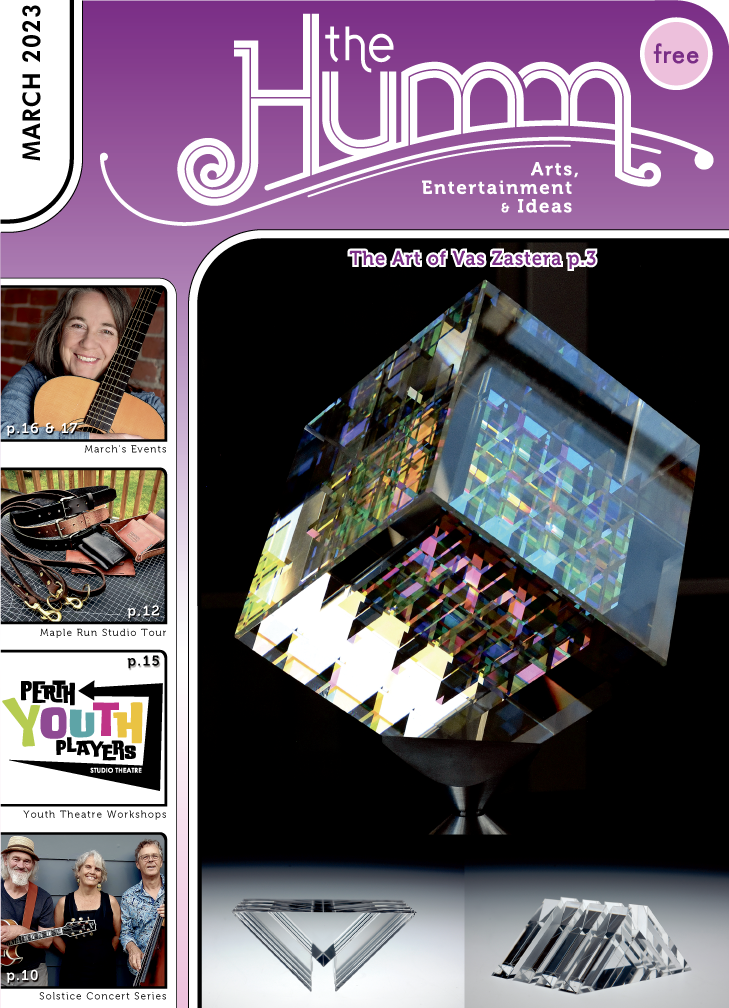 (pdf)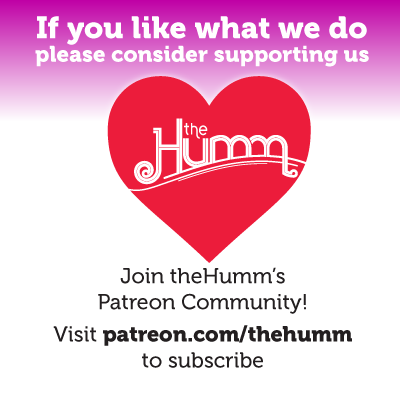 March 2023