The Herb Garden
Date Published: Sat, 01 Jun 2013
The Garden of Herbaceous Delights
I love this time of year. The air is saturated with intoxicating smells and the sounds of birds. Plants are pushing up out of the earth and the healing power and promise of fresh new green is abundant. I have finally spent several hours in my perennial gardens rearranging the furniture (aka cleaning up, dividing and transplanting) and saying hello again to all of the plant friends I'd forgotten about over the winter. As I work my way through the beds I am reminded of just how much pleasure the numerous herbs I've planted bring to me — their wafting aromas greeting me as I move amongst them. Herbs truly are some of my most favourite plants, and they feature prominently in both my vegetable, perennial and potted gardens. Beautiful and tough — often performing best in lean, hot, dry conditions — herbs have been valued for hundreds of years for their culinary and medicinal properties. To me, they are sort of the "shamans" of the plant world — unassuming but potent.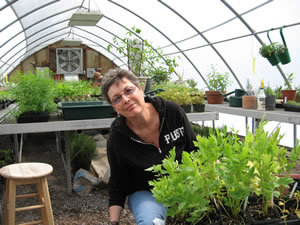 Herbal gardens have been around for a long time. Evidence shows that as early as 4000b.c. herb gardens were built near Egyptian temples. In the past century we have witnessed a decline in such spaces due, in part I'm guessing, to a simultaneous increase in modern pharmaceuticals. However, there is a place in our midst that is dedicated to promoting the culture and cultivation of herbs. The Herb Garden — located just east of Almonte — offers the public a sanctuary to visit, a place to learn about and purchase herbs, and a beautiful place to rent for private functions such as weddings, reunions or corporate events.
Over the past ten years, owners Gerry and George (apparently last names are not commonly used with these two!) have spawned a number of diverse attractions and opportunities at the location. There is something of interest for everyone at the Herb Garden! For fans of local history, the beautifully restored log barns, built by Irish settlers (the Meehans) in the 1830s, are sure to be of interest. The Meehan family has even booked the farm for their family reunion this summer! For those wanting an encounter with nature, a wetland trail is ready to greet your walking shoes. For something a bit more contemplative, one can walk slowly through the labyrinth that was constructed several years ago. Aromatic herbs line the pathways and help to slow racing brains, focusing one's attention on each step of the journey.
Time to plant some herbs? The Herb Garden offers a wide selection of tender and hardy culinary herbs for sale. For those seeking information about what to do with those herbs, three workshops about how to care for and harvest them are offered this year, free of charge. Hungry? Once a month, catered "family-style" dinners in the renovated barn are tremendously popular. Call to reserve a seat. To top off your experience, an art gallery and artisan boutique are housed in two of their other log buildings, and feature local art and handmade items. See their website for details, dates and hours of operation.
The grounds feature demonstration gardens that provide a display of mature, hardy, perennial herbs. These and the lovely gazebo overlooking the gardens are both a selling point and often the focal points for weddings. And weddings are a big part of Gerry and George's business. I suppose their own wedding (soon after moving to the farm a decade ago) must have made a light-bulb go off, for they began developing the location to appeal to and accommodate large and small wedding parties, as well as other social and corporate functions.
The largest and perhaps best known of the public events hosted at the Herb Garden is Herbfest (every July). After 17 years, this one-day herbal extravaganza, organized by the Ottawa Valley Herb Association, continues to attract a dedicated and diverse array of vendors and visitors, including herbalists, artisans, herb growers, foodies and chefs. The event boasts a day-long program of entertainment, demonstrations and a unique shopping environment with over 100 vendors from across the region.
Gerry (he) and George (she) landed here after winding up previous careers in corporate "head-hunting" and geriatric psychiatry respectively. They sought and found a significant change of scenery in both their home and work lives, and established a home base closer to Gerry's activities as a kayak enthusiast. With little previous experience with either gardening or herbs, neither of them would have imagined owning and running a herb garden. However, as Gerry puts it, "It was a turnkey business opportunity" (i.e. it was a well-established business), and what they could and did bring to it was their entrepreneurial flare, marketing savvy and a strong work ethic. The learning curve was steep at first and Gerry is the first to credit the great staff that stayed on through the change in ownership. This enabled the knowledge transfer of herb growing and garden maintenance to unfold smoothly. In the ensuing years, the couple has shaped the business in ways that have put their own stamp on it. Judging from the sheer diversity of services the business offers its clientele, G & G are doing a crack job of it!
Get in touch
For full contact details, visit theHumm's Local Directory.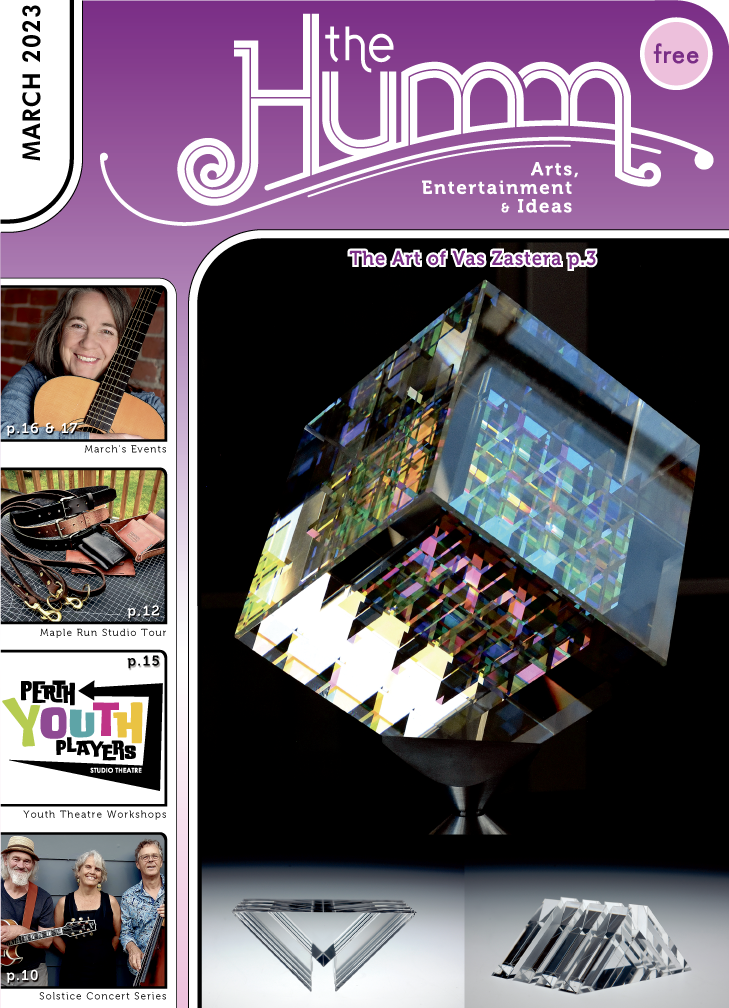 (pdf)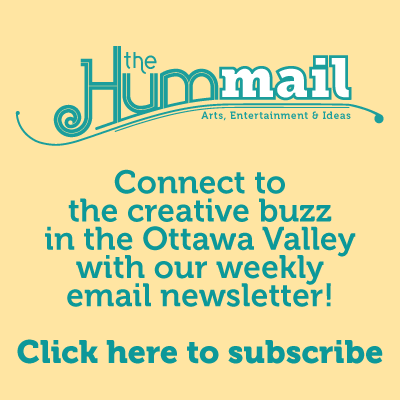 March 2023