Mary Lou Devine, Fabric Sculptor & Instructor
Date Published: Mon, 01 Dec 2014
Redefining Devine
Whimsy, humour, beauty, grace, irony, even utility — Mary Lou Devine's fabric sculptures are endlessly amusing, imaginative and just plain fun. They run the gamut from outdoor garden sculptures to functional bathroom accessories. She creates wonderfully original decorating accents for every room of the house, and every holiday and occasion. Her husband has noticed that his wife is occupied fulltime again.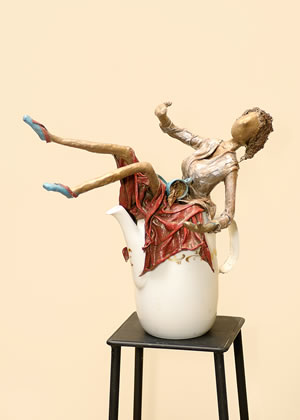 Devine's exceptional gift is her imagination. She dreams up and creates characters that belong on your tables, in your garden, standing in your bathroom and on your kitchen counter. Her Christmas elves are so appealing you will have trouble putting them away at the end of the holiday season.
Wire, aluminum foil, tape, fabric, Paverpol™ — the medium isn't the message, but it is the enabler that inspired Mary Lou Devine to cast aside her other artistic endeavors and become a dedicated sculptor, instructor and, just recently, the Eastern Ontario distributor of Paverpol products.
The environmentally friendly, water-based textile hardener is a non-toxic, weather-resistant sculpting medium that has transformed Devine's life (and her home, garden and studio) in a remarkably short time. It was the stimulus she needed to finally refuse additional post-retirement contracts proffered by her former civil service colleagues. The ability to endlessly explore her creativity while experiencing the thrill of rapid gratification was irresistible.
"I was looking forward to early retirement so I could continue developing my artistic skills by attending courses in oil and acrylic painting, but the first time I tried Paverpol it changed everything," she told me. "I realized I had found what I wanted to do."
Born in Smiths Falls, she was raised in Prescott. She and her sister had become accomplished seamstresses in their teens, and Mary Lou made most of her own clothes well into her thirties. She started quilting in her late thirties while expecting her son, and then started teaching herself to paint with acrylics. In her twenties she was plucked out of the temporary administrative pool where she was working in an Ottawa federal department, and invited to become a fulltime civil servant. She extended her career twice by working on contract after retirement, until her sculptural epiphany.
In September of 2010, Devine was attending a workshop on making garden pots when another participant, Liz Ciesluk, introduced the group to Paverpol fabric sculpture. A make-up artist by profession, and multimedia artist in her spare time, Ciesluk was a Certified Paverpol Instructor. Mary Lou took a couple of courses with Ciesluk, now her friend, and six months later decided she too wanted to share her excitement over the infinite creative possibilities that fabric sculpture provides.
"I thought everybody would want to do it!" she exclaimed. She learned while taking a heron-sculpting course that not everyone does. Not everybody likes the feel of getting their hands wet and gooey as they dip swatches of fabric in the water-soluble, fast-drying, eventually rock-hard sculpting medium. For Devine, the process was simply divine. Besides, you can wear gloves.
Her introduction to the medium changed her artistic direction completely. The combination of creating a form, manipulating the form into a figure with attitude, and then dressing that sculpture to enhance that attitude, has proven endlessly compelling and fascinating to her. "When I start creating the figure, the person inside starts coming out; their personality starts to emerge. It's almost like birthing — without the pain." Her wonderful beer (or soft drink) caddy is the result of observing how both her husband and son sit when they are relaxed. I recognized it instantly as a caricature of my grandson.
The act of draping fabric to flesh out the form and create the personality is a large part of the appeal for Devine. She mentions that she sometimes feels like she is bringing Norman Rockwell images to life in sculptural form, and I immediately make the connection as I envision some of his famous paintings. Rockwell painted characters that were casual and comfortable in their own skins. Devine creates characters with the same unselfconscious appearance. Like Rockwell's, many of her personae make you smile. They all have attitude.
By the summer of 2012, Mary Lou's creations were flying off her table at the North Gower Farmers' Market. Since then she has created a fabulous studio at her home where she now offers three types of workshops — Basic, Specialty and Certified Paverpol Instructor training. And yes — she offers a Specialty Heron Workshop. The birds look wonderful in your garden.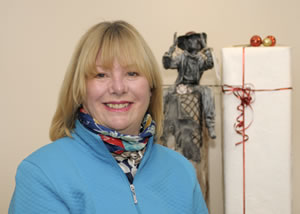 From looking at Devine's sculptures and researching Paverpol on the internet, my impression of this crafty medium is that it enables you to explore your creative capabilities about as easily and quickly as possible. The material is quite forgiving until it sets, you can incorporate all kinds of accessories and props, and you have a great chance of creating a sculpture you'll be proud of in a single lesson. I think I'm going to sign up!
Check out Mary Lou Devine's divine sculptures at the North Gower Farmers' Market Christmas Show and Sale on Saturday, December 6, from 9am to 3pm at the Alfred Taylor R. A. Centre, 2300 Community Way <ngfarmersmarket.com>.
Get in touch
For full contact details, a photo gallery of Devine's work and more, follow the links at the top of this page.
Humm profile by Sally Hansen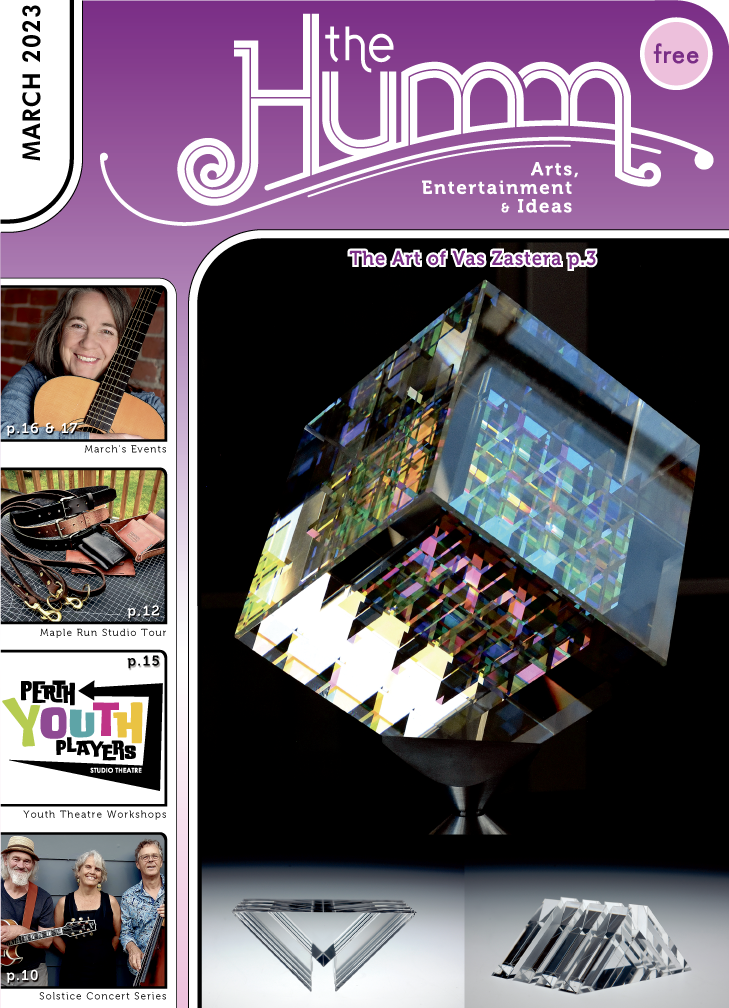 (pdf)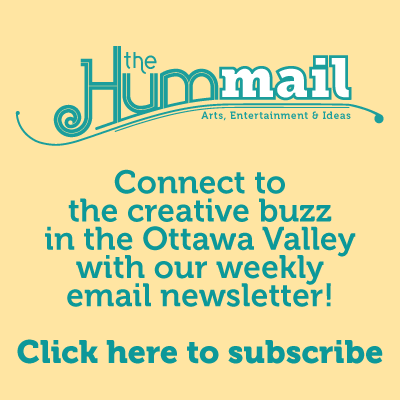 March 2023