Teresa Wingar, Potter
Date Published: Fri, 01 Nov 2013
Teresa Wingar - Good-Better-Best Pottery
Teresa Wingar does not wing it. She is highly trained and totally prepared. It seems unlikely that she acquired her implicit credo from my mother, but she pots by it: "Good, better, best; never let it rest, until your good is better and your better best."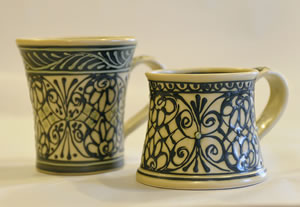 Wingar's functional slip-trailed stoneware pottery is so exquisitely, intricately, precisely decorated that I have trouble comprehending when she tells me that she executes her designs freehand — with little squeeze bottles filled with liquid clay - on curved, curing clay surfaces.
Each piece is hand thrown on her potter's wheel. After it has firmed to a "leather hard" stage, she carefully trims and then decorates it by brushing or applying the slip through a very fine nozzle. Making her own glazes and slips allows Teresa to produce unique colours for her signature designs. Once decorated and dry, each pot is bisque-fired to 1000°C, in preparation for it to be glazed. It is then dipped in an ochre-coloured glaze and fired again, this time to 1200°C to melt the glaze.
Teresa creates a wonderful aesthetic through her choice of media. She adapted the age-old technique of clay slip-trailing to stoneware because it is a clay that, when fired to maturity, becomes a sturdy, chip-resistant material ideal for use in cooking, baking, serving and in the garden. Wingar's highly functional pieces are meant to be used because of their durability. They are a delight to use because of their beauty and thoughtful ergonomic design.
The intrinsic instability of her liquid clay slip decorating material both balances and highlights the perfection of her thrown stoneware pieces. The satisfying texture and fluctuating fluidity of her raised symmetrical designs makes each piece so much more exciting and treasured than one formed by machined replication. Each piece is an eye-catching testament to the skill she has honed over the years.
Never Let It Rest
Wingar's exceptional workmanship is hard-earned and has won her a faithful following of clients who collect her pieces. Each year she creates a new design while conscientiously maintaining an "open stock" of former designs for collectors who show up regularly to add to their existing sets.
When I comment on the extraordinary amount of work she does to ensure each piece is lavishly and thoroughly decorated, including bottoms and hard-to-reach places like inside rims, her response catches me completely off guard: "I'm really happy that people love my work. I strive very hard to make my pieces worth gasping for."
Until Your Good is Better
Born in Hampshire County in Southern England, Teresa grew up in a village where she loved to play with the sticky clay in the family garden. Her mother had been a textile artist; Teresa thought she would follow in her footsteps or become a musician, until an art teacher discovered her aptitude for pottery. The teacher encouraged Teresa to attend Hill College, an all girls' school with an excellent reputation for teaching Art and Ceramics. Teresa's reluctance to forego a co-ed environment was quickly overcome by her love of the training, and she continued at the Southampton College of Art. When I comment about how surprisingly light even her largest pieces are, she tells me she remembers instructors slicing pots in half to ensure absolute uniformity of thickness throughout.
During her apprenticeship with a local potter, she gained marketing and business experience. She established her own studio in 1982, in a former undertaker's carriage house. When her husband, Simon Wingar, accepted a job offer from Northern Telecom in Nepean in 1988, the couple first settled in Kanata. They started searching for a country home soon after, and eventually stopped at a "For Sale" sign on a four-acre plot on Diamondview Rd. in Kinburn. Teresa continued her potting in her Kanata basement, supplying functional pieces to gift shops, until they were able to move to their "new old house" in 1998.
When Carp resident Hildegarde Anderson's dream of a prairie-style farmers' market became a reality in January of 1990, Teresa bought a portable table and began selling her pottery at the Carp Farmers' Market each summer Saturday. On December 6 and 7, 2013 she will be among the 70 vendors at the 24th edition of their Christmas Market When Carp resident Hildegarde Anderson's dream of a prairie-style farmers' market became a reality in January of 1990, Teresa bought a portable table and be-gan selling her pottery at the Carp Farmers' Market each summer Saturday. On December 6 and 7 she will be among the 70 vendors at the 24th edition of their Christmas Market.
And Your Better Best
Her commercial successes at the Carp Farmers' Market and elsewhere, along with the encouragement of other artisans, led her to experiment ever further with her slipware decorations. Her work is strongly influenced by 17th, 18th and 19th century English designs, ranging from Thomas Toft's slipware to William Morris's wallpaper designs and Liberty fabric prints. As an aside, I discovered that in 2010 a Staffordshire slipware dish by William Talor, circa 1680–85, sold for $86,867 Cdn. at a Bonhams auction. Encyclopedia Britannica's website reports, "Dotted and trailed slip decoration was probably never so well executed as in 17th-century England... The technique demanded great dexterity and control..."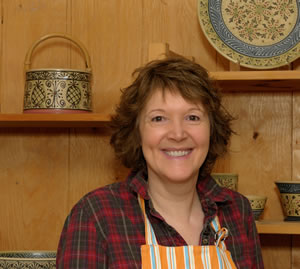 Wingar cites two specific events as the catalysts for elevating her slipware to its current artistic level. The first was building her own studio and expanding it to in-clude a display area and a separate kiln room. The second was her invitation to join the juried ceramic art group known as 260 Fingers. Wingar was invited to join in 2006, the year after it was formed. She is the eighth of the 26 ceramic artists comprising this group that theHumm has featured. Their annual exhibition and sale will take place at the Glebe Community Centre at 690 Lyon Street (at Third Avenue) in Ottawa on November 8–10, 2013. It is a prime destination for lovers of ceramic art.
Another wonderful opportunity to see the fine art of Teresa Wingar and many other local artists exists because of the unflagging efforts of two of the organizers of 260 Fingers. Last April, Chandler Swain and Richard Skrobecki opened General Fine Craft, Art & Design at 63 Mill Street in Almonte.
On November 23 and 24, 2013 you can see for yourself why Teresa Wingar's home studio at 3181 Diamondview Rd. in Kinburn inspires her to continue her quest to do her best. It is Studio 11 on the biannual Red Trillium Studio Tour. You can find her contact information in her Humm listing to schedule an appointment to visit her studio at other times.
Get in touch
For full contact details, visit theHumm's Local Directory.
Humm profile by Sally Hansen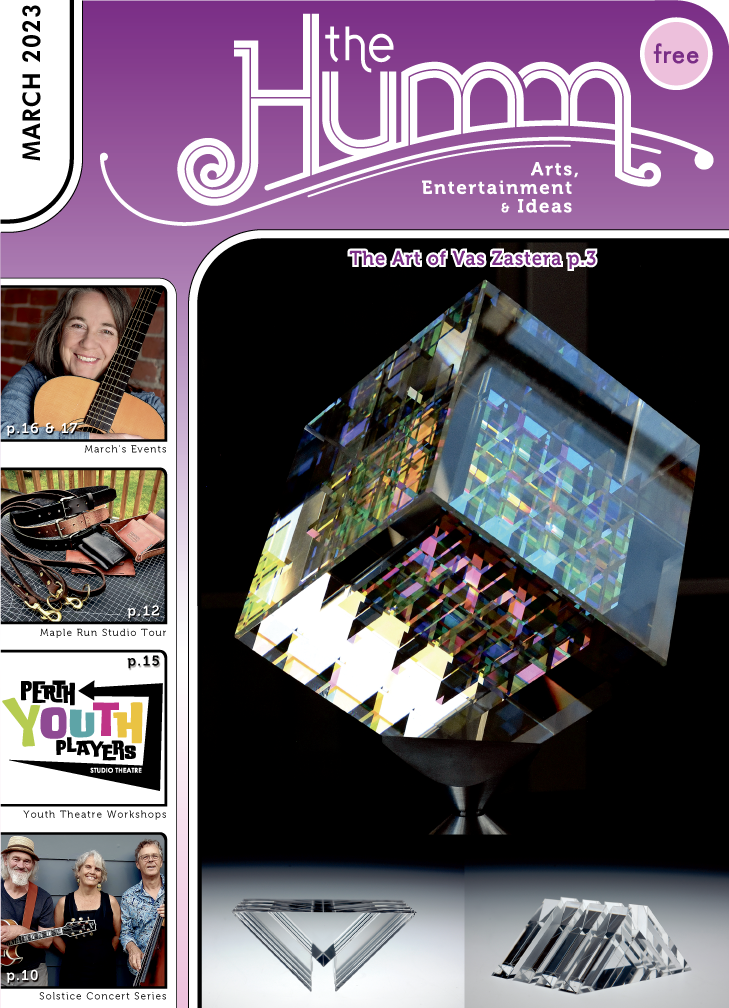 (pdf)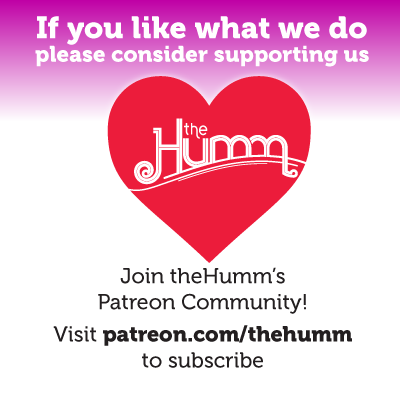 March 2023