Sally Hansen, Intrepid Arts Reporter & Nature Photographer
Date Published: Wed, 01 Apr 2015
April Fool!
My mother claimed credit for delivering me five weeks early to be an April Fool, but I'm convinced it was my destiny. It's a great birthday. People remember it. It forces you to develop a sense of humour. It precludes you from taking yourself too seriously. By the time you're five years old you have learned the joke is on you.
On April 1st of this year I sally forth into the fourth quarter-century of my life, marvelling at my good luck. As a birthday tribute, my editor and daughter, Kris Riendeau, has assigned me the task of featuring myself as theHumm's Intrepid Arts Reporter, and as a nature photographer. Over the past fifteen years almost 200 local artists have patiently submitted to my chatty interviews and my arbitrary rules about photographs and Artist Trading Card declarations. I've admired and really enjoyed meeting all but three, although their art merited positive attention too.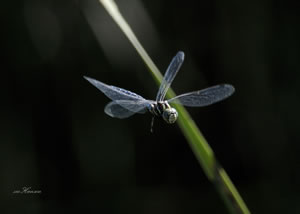 The request to write for theHumm was another of the fortuitous strokes of good luck and timing that have made my life much more adventurous and exciting than I ever dreamed. After earning a degree from the Samuel Newhouse School of Journalism at Syracuse University, I learned many painful lessons about the rampant sexism in the workplace in the '60s. When I became the single parent and sole support of two wonderful babies, I became and remain an ardent supporter of workforce equality.
Luck and brownies were integral to opening the door to my 37-year career in IT. Luck, hard work, awful bosses and wonderful colleagues and friends eventually propelled me from keypunch operator to Chief Information Officer at B. C. Hydro, Carleton University and Newbridge Networks. It was an amazing journey for a former housewife and mom in Pennsylvania long ago.
Luck walked into my office at the Computing Center at SUNY Buffalo in 1970 when Robert Bender was looking for my boss. Bender noticed a kooky bird swinging on a spring over my terminal (no, we didn't have PCs then), and he ruffled my feathers with a perceived insult. When I realized I had finally met my match, the kids and I moved to Ottawa with him in 1974. He is my second, third and last husband and I adore him.
Bad luck abruptly ended my computing career just as I led an incredible IT team at Newbridge Networks through a successful Y2K conversion and simultaneous global SAP implementation. The company was sold to Lucent Technologies, and a former peer and frequent rebel against corporate IT standards was named CEO. He was delighted to inform me that my services were no longer required.
During my many years of submersion in technical details, staffing issues, political in-fighting and 14-hour workdays, I had dreamed of a retirement immersed in the arts and nature. When IT unexpectedly retired me, fortunately I had already achieved my new status as "Kris's Mom."
Wiled By Nature
Photographing nature has always been a source of keen enjoyment for me. Kris and her brother Kirk remember laughing at me and taking my picture when I got stuck in the muck at the edge of a lake in Kenya in 1986, absorbed in photographing flamingos. Fast-forward 31 years and I experienced equipment envy for the first time. A photographer next to me was aiming his enormous gear at the same Great Horned Owlets I was trying to find with a little point-and-shoot camera. He let me look through his paparazzi lens, and it was a revelation to me — bigger can be better! He could do things with it that I resolved to experience, and thus began a serious effort to master a complex technology and a never-ending progression of equipment upgrades. I am happy to note that age is no barrier to continuing enjoyment. Last week I bought myself the only thing I wanted for my milestone birthday — a(nother) state-of-the-art DSLR Nikon camera. I write this as my patient and extraordinarily skilled Sherpa and I are on location in Tucson, AZ, where we continue our photographic adventures.
The Thrills of the Chase
Two years ago in Tucson I was pursuing a flight shot of a hawk when I felt something weird under my left hiking boot. In probably the luckiest misstep of my life, I had firmly positioned my boot on the back of the neck of a coiled Western Diamondback Rattlesnake. The sight of its darting black tongue and fierce eyes is indelibly recorded in my otherwise forgetful brain. The Arizona admonition to "watch where you step" is useless. After rescuing myself and my gear with my Sherpa's expert assistance, I photographed the sneaky snake in the grass and added the shot to my camouflage collection.
Four years ago on Katmai Peninsula off Kodiak Island in Alaska I was sitting on the edge of a stream trying to remove a water-logged hip-boot when a large, disgruntled Kodiak bear ran right between me and an Estonian photographer who was trying to get a photo of the bear catching a salmon. The bear got a salmon. Neither of us got that shot.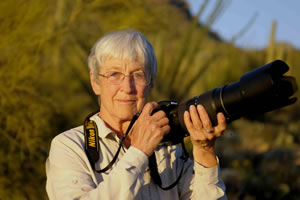 The Biophilia Hypothesis (please Google it)
As my mother succumbed to the ravages of a dementia in her nineties, the last two things that gave her pleasure were familiar music and my nature photographs. I am selfishly and altruistically amassing a collection of images that I can enjoy and share for the rest of my life. I have found no better voice for my love, respect and concern for the natural world than to learn about it and record and share what I am privileged to see.
On Tuesday, May 5, the Almonte Branch of the Mississippi Mills Public Library is giving me the opportunity to present a photographic overview of a three-week trip to Namibia that my husband/Sherpa and I took two years ago. Namibia was eye-opening in many respects, and I have tried to capture both the beauty and the struggle for survival that pervades in this extreme environment. The "Travelogue" starts at 7pm and the Library is located at 155 High Street in Almonte. I plan to continue as theHumm's Intrepid Arts Reporter until I am retired. Thank you for reading my column!
Get in touch
For full contact details, a photo gallery of Hansen's work and more, follow the links at the top of this page.
Humm profile by Sally Hansen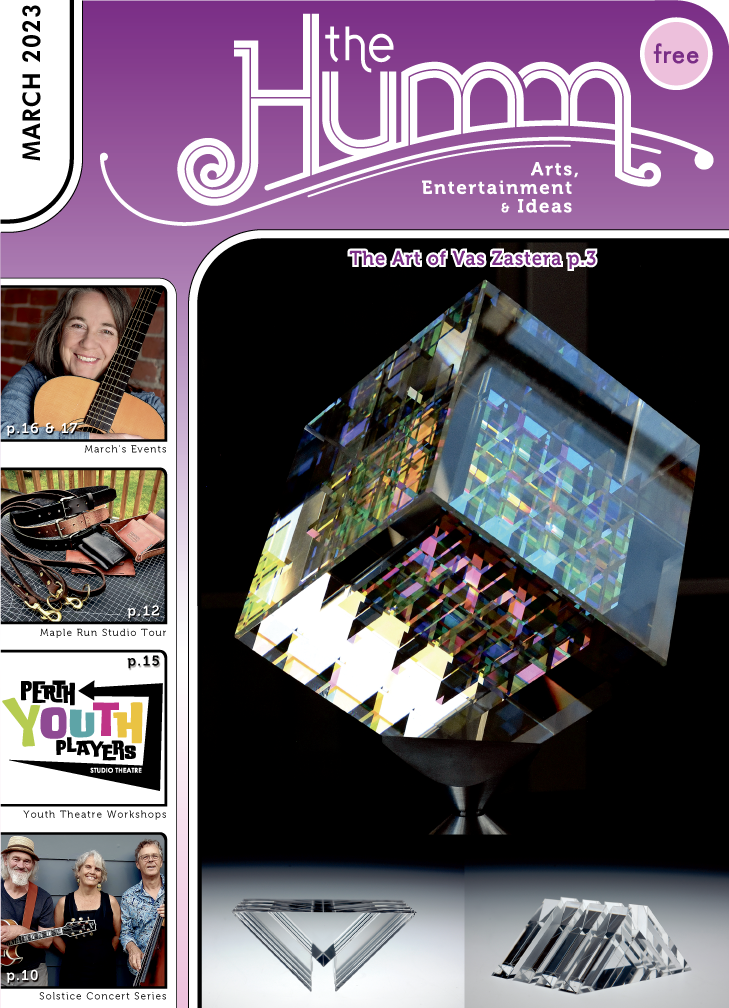 (pdf)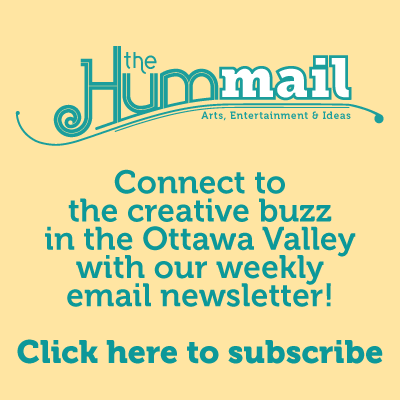 March 2023