Graham Ross - Illustrator, Graphic Designer
Date Published: Mon, 01 Apr 2013
Graham Ross - kid with a crayon
One of life's mysteries is how differently everyone's memory operates and how it influences our lives. With the exception of a few photographically-induced "memories", my own childhood remains obscured by time. That is not the case for Graham Ross, a freelance illustrator and graphic designer from Merrickville. "kid with a crayon" is the felicitous name he bestowed upon the multidisciplinary studio he established in 1992, when a former colleague offered him an illustration contract and said, "I need a kid with a crayon."
The offhand comment resonated with Ross, instantly conjuring up fond childhood memories of "Rupert Bear", the children's comic strip character created by English artist Mary Tourtel in 1920. In 1935, Alfred Bestall, former illustrator for Punch, became the Rupert artist and storyteller and worked on Rupert stories and artwork into his 90s. The comic strip is still published in the Daily Express, and every year since 1936 a Rupert Annual book has been released. The enduring white bear dressed in a red sweater and yellow-checked pants and scarf remains indelibly etched on Ross's visual cortex. A glance at the illustrations Ross creates for children's books proves that Rupert is also lodged securely in his heart.
Not Just Kidding
A quick look at <kidwithacrayon.com> shows the full range of Graham Ross's art and design work, spanning illustrations for children's books to the design of corporate logos and event posters. His clients range from book publishers to government agencies to small local businesses. The defining characteristic of all of Ross's art was identified for me when he said, "What I strive for is to make my illustrations appealing to all ages — it's like creating a visual poem that everyone gets something from." He told me he achieved his primary goal as an illustrator when a bookseller passed on this comment to him: "Looking at Ross's illustrations makes me want to read the book."
Looking at many of his illustrations brightens your day and puts a smile on your face. If you can look at his depiction of "Joy!" (pictured above) without smiling back, I would strongly suggest you contact Miss Write (see page 22) for advice immediately.
Great evidence of his success as an illustrator occurred in 2005 after the art director at British Columbia-based Orca Book Publishers contacted him as a result of a promotional package he routinely sent to ten publishers. He was hired to design and illustrate a wonderful rhyming story by author Ned Dickens titled By a Thread. The collaboration earned them a number of awards (2006 CCBC Our Choice) and rave reviews, like this one from Canadian Children's Book News — October 1, 2005: "This rollicking rhyming story is enormously fun, not only to the ear, but to the eye." The July 1, 2005, issue of Deakin Newsletter was even more specific: "Bright, lively, inventive, and a great deal of fun to read aloud as a whole, or with young assistance, By a Thread is a joy. Graham Ross's lively colourful illustrations are the perfect accompaniment." It's still available at your public library or by purchase at <orcabook.com>.
Light My Fire
Graham remembers deciding he wanted to be an artist at the age of four or five, when his drawing of a fire truck received a hugely favourable reaction from everyone who saw it. Born in Ottawa, he studied and loved art in high school and followed up with a two-year art course at the High School of Commerce, to explore whether art was what he really wanted to do. Concerned about the ability to make a living at it (his father had relegated his own love of art to the back burner to support the family), Graham chose Sheridan College to acquire his degree in Book Illustration. His student placement with McClelland and Stewart resulted in a full-time job in Toronto, where he enjoyed working two years as a graphic designer.
He met his wife Jenn, an early childhood educator, after he moved back to Ottawa, where he spent three years with a design firm creating many government publications. In 2000, Jenn spotted an 1840s log home on a ten-acre lot between Kemptville and Merrickville. As Graham succinctly puts it, "I love my neighbours but I love my space."
Looking for the Right Writers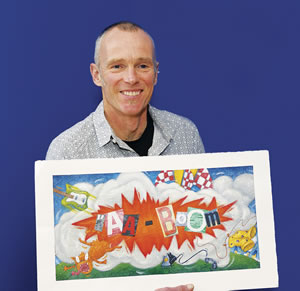 Another successful book collaboration with author Michael Rack resulted in Edward Built a Rocket Ship, and the two are working on a sequel: Edward Built a Time Machine. I noticed that Edward seems to have a bear with him as he rockets into outer space. Ross loves working with authors, but comments, "It's a real challenge if the book is poorly written — good writers please apply!"
He attributes a lot of his success as an illustrator of children's books to his experiences of reading to his daughter Olivia as she developed into the avid reader she is today. Just as he recalls the excitement he felt when his dad brought home the next Rupert Annual, his key childhood moments with Olivia revolved around reading together. That pleasure motivated him to develop workshops for children in grade school that combine reading, drawing and exploring art. Ross has also conducted children's workshops for the Ottawa Public Library.
Rupert reigns, but making a living includes creating and producing eye-catching print and web-based materials for companies, events and publishers. As a freelancer offering, among other services, design and production for print materials, identity systems, displays, signage, exhibits, web design, reports and presentations, 2D and 3D illustration, motion graphics, digital video, audio and sound integration, Ross has established strong alliances with other firms and individuals such as web technicians, print firms, writers and photographers. Have fun exploring his website to appreciate the diversity of his creativity.
Get in touch
For full contact details, visit theHumm's Local Directory.
Humm profile by Sally Hansen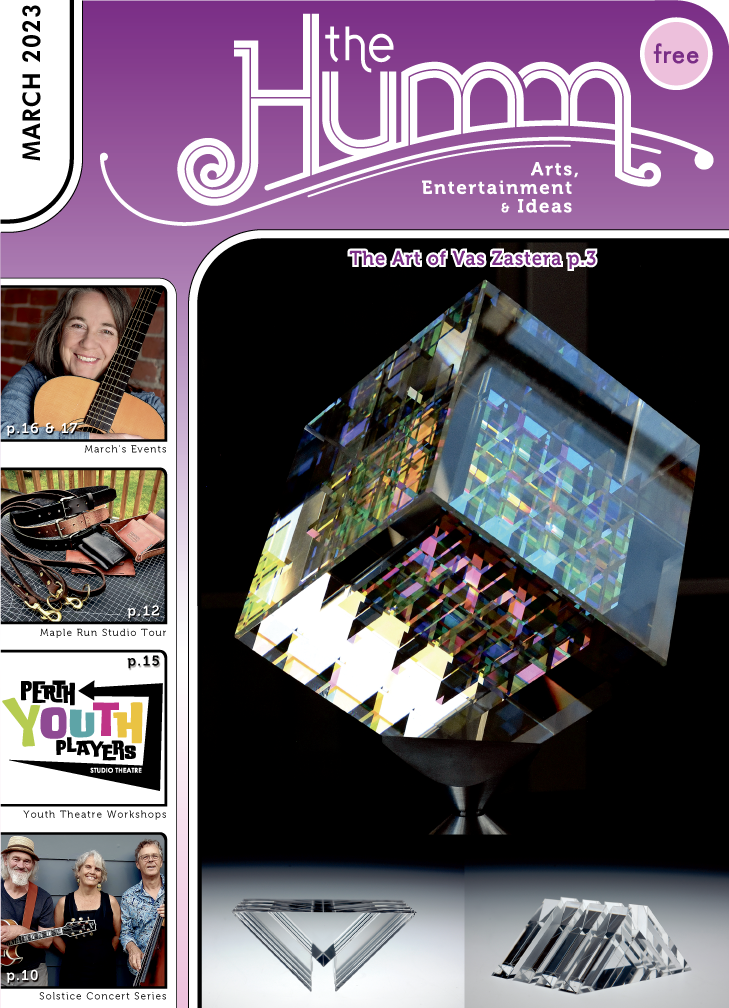 (pdf)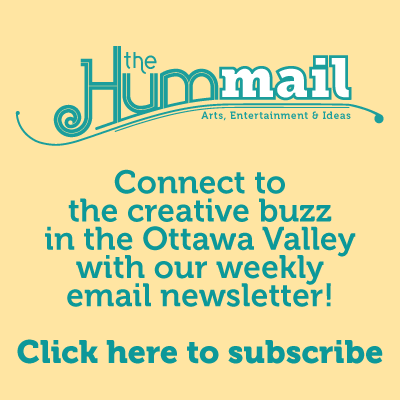 March 2023