Basil Pessin - Digital Artist
Date Published: Tue, 01 Jul 2014
Yes. Digital Art is Art
His name isn't the only unconventional thing about him. Basil Pessin has avoided conventionality and conformity and predictability his whole life. He is not about to a ccept conventional "wisdom" that if a computer is involved, it isn't art.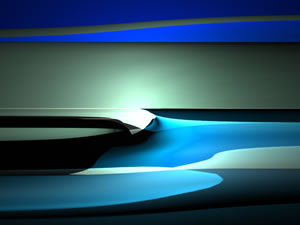 "How is using software different than using other artists' tools like paints and brushes? Or chisels? Or potters' wheels?" he snorts, when recounting the endless queries posed by visitors to his roadside gallery. He has a small log cabin strategically positioned on his property just a short distance from the entrance to the Bonnechere Caves in Douglas, south of Renfrew. His vibrant digital art is in stark contrast to the cool dark shadows of the fossil-filled, millennia-old caves.
Digesthetics
Pessin's gallery glows with vivid colour. Intricate abstract patterns practically vibrate off the walls. Organic, sensuous, funny — the gamut is wide. Colour is his passion, but his inspiration comes from the software itself. "I use different kinds of software, in ways they were never intended to be used, moving from one to another until I achieve the effect I want. My intent is to create a work of abstract art that is a single coherent, visual experience. I use shape, form, colour and imagination to create totally unique abstract images. When you look at them, I hope the effect is one of delight." Pessin's goal is for the viewer to be entranced rather than contemplative, to be fascinated rather than curious.
He succeeds. His large giclée prints are both entrancing and fascinating. Most of them are quintessentially digital, illustrating the capacity of the computer and its graphics software to stimulate artistic creativity in its user. But Pessin's more "painterly" abstracts arouse my curiosity, as I find myself wondering how I would respond to them if they were painted in oils or acrylics instead of printed on archival paper or canvas. This brings to mind Marshall McLuhan's famous synthesis that "the medium is the message." The rise of the internet and social media make McLuhan look ever more clairvoyant, particularly with regard to his admonition that whatever predominates media will influence human beings by affecting the way we perceive the world. I know my response would be different if Pessin's works had been rendered in paint by hand. I don't know which I would prefer. I'm also curious if different generations respond differently to his art. So Pessin has achieved another of his primary goals.
He states that "One of the functions of art is to intrigue, and certainly digital art can do that. My drawings never try to simulate other media." On his website he presents his "Digesthetic Gallery" of works. Both my grandson and I find them fascinating. Pessin creates his images using very basic geometric shapes and applying them according to his own creative process, refined over the past sixteen years. It involves up to five different software packages and multiple iterations of filters, layering, Gaussian smoothing and other image manipulations. The first piece he ever sold was to a friend who worked with him years ago at the Mitel manufacturing facility in Renfrew. Eight years ago Dianna Wakely, a neighbour and fellow artist, insisted that he participate in his first art show. He attributes his decision to open a small gallery to the support and encouragement he received from enthusiastic customers and fellow members of the Renfrew Art Guild.
Not Your Average Guy
Basil Pessin was born in the Bronx, grew up in Brooklyn and drove a taxi in Manhattan for six years. His wealthy uncle collected works of emerging artists, but only those producing unconventional art. Basil remembers creating abstracts as a child. His uncle also found Basil a job as a computer operator. When the company tested employees for aptitude to be trained as programmers, he got the job. (It was fun talking to someone who remembers Autocode hexadecimal and Assembler!) After he married Helen, a gorgeous cougar from Harlem, in 1968, he wanted to show her the "wilds of Canada".
Going With the Flow
They honeymooned in the Maritimes, and six months later decided to take a year off to explore the 100 acres of bush near Eganville that Helen had bought for $1,700. She had been bidding on tax land for sale in Canada, and this was the first one that was available. So they pulled up their highly urban roots and began carving a home out of the wilds of the Bonnechere Valley in Renfrew County. They bought an old log barn and rebuilt it as a small house. Basil got a job with Eganville Creamery and worked 13 years picking up raw milk from dairies. He took an electronics course at Renfrew Collegiate Institute and got a job as an electronics tester at the Mitel fabrication facility in Renfrew. When he asked if they would hire Helen if she took the same course, they gave her the job without requiring the course. After fourteen years with Mitel, the couple retired and moved to their home near the Bonnechere Caves. Sixteen years ago Helen's cousin persuaded Basil to buy his MAC LC2 computer. The rest is digesthetics history.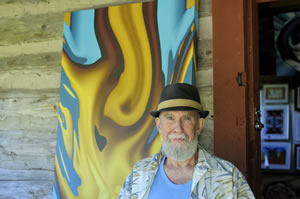 Sitting on the porch of the Log Cabin Digital Art Gallery, with dragonflies swarming around us, and the public outhouse a few metres away, it was hard to imagine Basil Pessin driving a taxi in Manhattan. "Taxi drivers like to talk," he explained. The couple never felt an urge to return to NYC. Basil's favourite hour of the day is when he drives the short distance into Douglas to supervise the kindergarten students during lunch hour at St. Michael's Catholic School.
July 12 and 13 is a perfect time for a drive to Renfrew where Pessin's art will be on exhibit during the third annual Art in the Park show at Haramis Park. Any time during the summer or fall is a great time to stop in at Basil Pessin's Log Cabin Digital Art Gallery on your way to Bonnechere Caves - I certainly enjoyed my visit.
Get in touch
For full contact details, a photo gallery of Pessin's work and more, follow the links at the top of this page.
Humm profile by Sally Hansen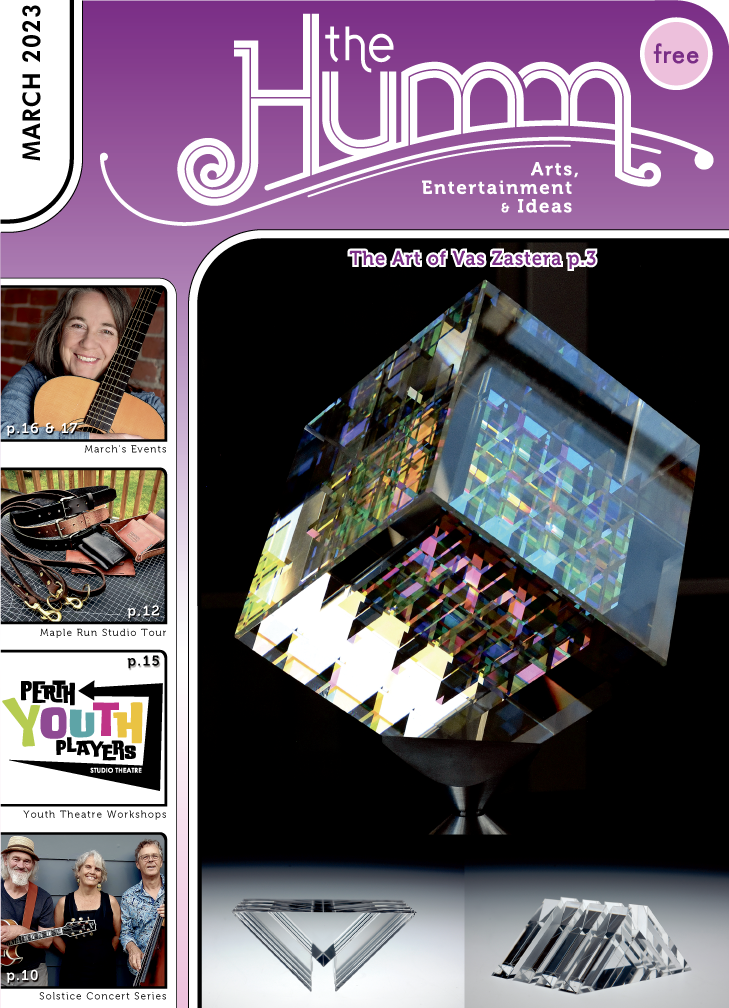 (pdf)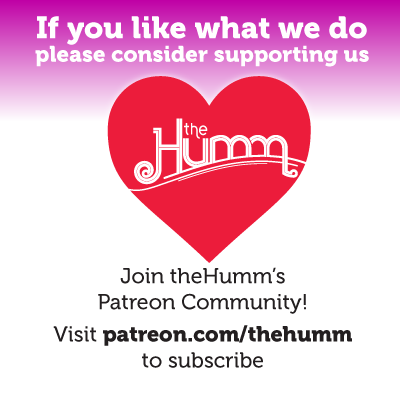 March 2023