Jacquie Christiani - Watercolour Artist
Date Published: Sat, 01 Mar 2014
Jacquie Christiani — Circling in on Creativity
With watercolour and pencil, Jacquie Christiani creates circular paintings that are both meditative and celebratory. For the viewer, each scrutiny reveals another layer of meaning, another suggestion of images that can be interpreted in countless ways. Each observer wonders if others recognize the same forms that he or she does, or whether they detect different images within the small, lovely, intricate representations of Christiani's physical and metaphysical worlds.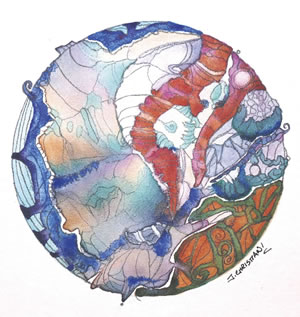 Nature is her primary inspiration. She tells me, "Walking in nature awakens a memory or connection that I am inspired to share… Colours and impressions of nature form in my head as I experience the outdoors."
Her watercolour medium is her companion inspiration. As the pigments flow with the water onto the paper, other shapes and images emerge. Jacquie works with pencil over the dried applications of watercolour to highlight the subtleties revealed by the spontaneity of her fluid process.
For people who are uncomfortable with or even dislike abstract art, I encourage you to let Christiani's gentle, soothing paintings help you expand your artistic horizons. With a marvelous colour aesthetic, she offers an alluring invitation to pause and contemplate the complexity, the uncertainty and the promise of the universe she creates within each circle.
What Goes Round
Like many of the artists theHumm has featured over the past fourteen years, Christiani experimented with different modes of creativity before discovering her artistic voice. She always loved to paint and draw, and began taking art classes in Edmonton. Her brother Robert is an artist and art therapist in Manitoba, helping people rediscover their own creative process, and very supportive of Jacquie's talents. Interested in exploring the spiritual and philosophical issues that confront us as humans, she eventually became intrigued by the images of the mandalas she encountered in her readings.
In Hindu and Buddhist art, a mandala is a circular design that symbolizes the universe, representing wholeness; a "cosmic diagram that reminds us of our relation to the infinite, the world that extends both beyond and within our bodies and minds." (See mandalaproject.org.) Swiss psychoanalyst Carl Jung is credited with introducing mandalas into modern Western thought as a symbol representing the effort to reunify the self.
For Jacquie, the Jungian claim that creating mandalas helps stabilize, integrate, and re-order inner life isn't the only benefit. It transformed her art. The simple act of freeing herself from the inhibiting rigidity of a rectangular boundary inspired visual images and led her on a meditative journey of personal, as well as artistic, growth.
Strictly speaking, Christiani's paintings are not mandalas; they are paintings loosely confined within a circular shape. The other influence that reshaped her paintings is her love of drumming, and the wonderful drum designs she has seen.
Born in Chatham, Ontario, Jacquie grew up in a rural area of Kingston, and then attended the University of Guelph, where she earned a degree in Consumer Studies. After graduation she hopped on a train and went to Edmonton with $100 in her pocket. She found a job as a customer service representative with AGT (now Telus), and took full advantage of their in-house training to become a computer programmer. She eventually took a job in Ottawa with Stentor, where she worked in business analysis and system requirements for twelve years.
Christiani currently is employed with Canadian Blood Services as a business systems analyst working on Canada's national registry that helps match people in need of a kidney with living donors. The Living Donor Paired Exchange involves pairs of people — for example, a husband and wife, or two friends — in which one person needs a kidney and another wants to donate but isn't a compatible match. The computer program looks for opportunities to exchange donors with other incompatible pairs in the registry. It's a truly life-saving program whose real heroes are the individuals who donate a kidney without asking for one in return — healthy adults can remain healthy living with one kidney. To learn more, go to organsandtissues.ca.
In her spare time Jacquie takes care of a large tract of land near Pakenham with the help of her three dogs and two cats. A true animal lover, she became a certified Tellington TTouch Practitioner for Companion Animals in 2003, and has recently become a Camelidynamics Senior Consultant. The two practices are complementary methods for raising and training animals. They are based on respectful touch and movement exercises designed to "establish a deeper rapport between humans and animals through increased understanding and more effective communication." Camelidynamics incorporates the Tellington TTouch principles and techniques, developed by Linda Tellington Jones, and applies them to training and handling llamas and alpacas.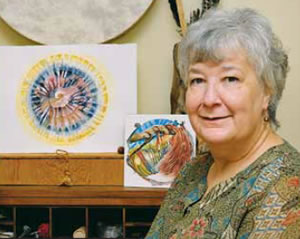 Jacquie offers private and small-group TTouch sessions. Based on my observation of her relationships with her dogs, you might consider contacting her if you want to teach your animal(s) more appropriate behaviours.
During the 12th annual Pakenham Maple Run Studio Touron March 29 and 30; you can drop in at her home studio (Studio 6 at 489 Barr Side Rd.) where she is hosting Joanne Desarmia of Jo Bling Creations and John Chamney's wood-turned creations.
She is looking forward to participating in the Creativity Blitz taking place at High Lonesome Nature Reserve on Saturday, May 3 and 4. You're invited to discover your own creativity in the natural beauty of this 200-acre property protected by the Mississippi Madawaska Land Trust Conservancy. Bring your own supplies, musical instruments, poetry book, journal, paints and your imagination! Jacquie's heart-felt advice to all is "Let your imagination soar, come explore your own creative side!"
Get in touch
For full contact details, visit Jacquie Christiani's info page on theHumm's Local Directory.
Humm profile by Sally Hansen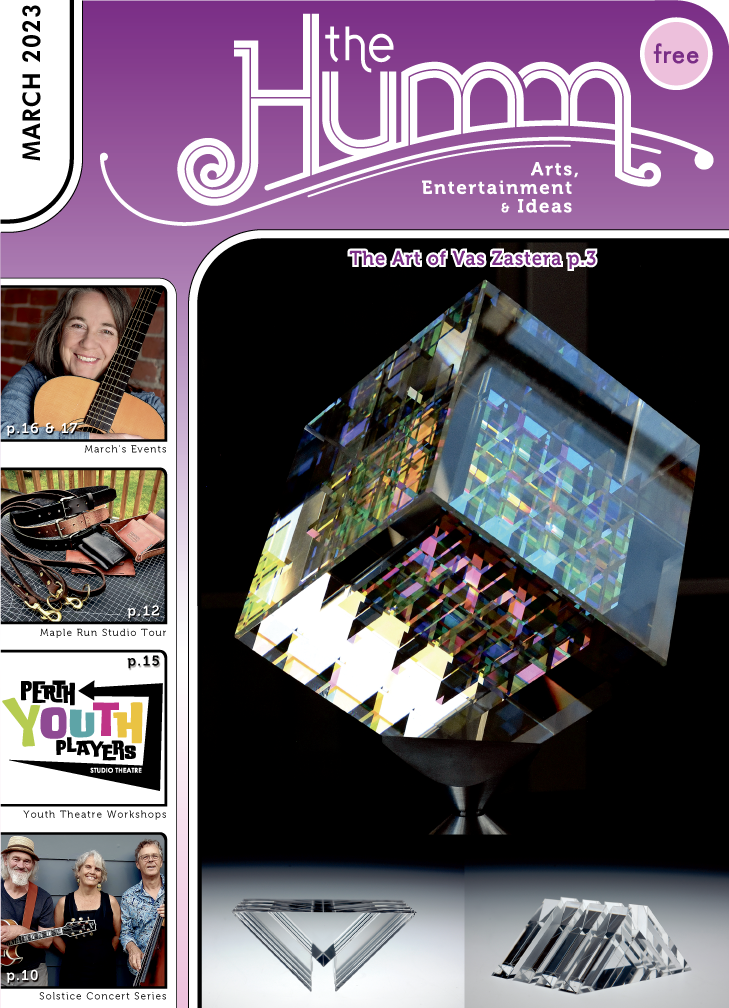 (pdf)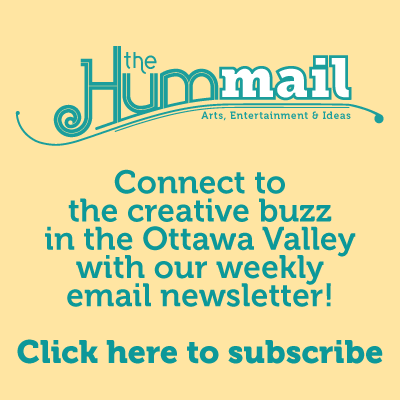 March 2023