MERA Schoolhouse - McDonalds Corners ON
Listing Contact: Email: meraschoolhouse@bell.net
Website
Location: 613-278-0388
974 9th Concession A PO Box 76 McDonalds Corners ON K0G 1M0
A renovated 1860s Schoolhouse, home to MERA (McDonald's Corners/Elphin Recreation and Arts). This not-for-profit community arts organization provides a myriad of arts and recreation activities for people of all ages. The Schoolhouse has a total capacity for 92 people - phone 613-278-0388 to rent rooms, the grounds or the outdoor wood-fired oven.
Related Articles:
Creative Workshops to Beat the Winter Blues January 2020
All Hosted Events
Award of Excellence in Fine Arts & Fine Crafts
Fri, 24 Sep 2021 - Fri, 24 Sep
Time: 4:00PM - 5:30pm
Fred Fowler is the recipient of the 2021 MERA Award for Excellence in the Fine Arts and Fine Crafts, with runnersup Catherine Orfald and Cheryl Straby (Streve Design), in recognition of their excellent work. The artwork will be displayed for all to enjoy.
Organised By:
MERA Schoolhouse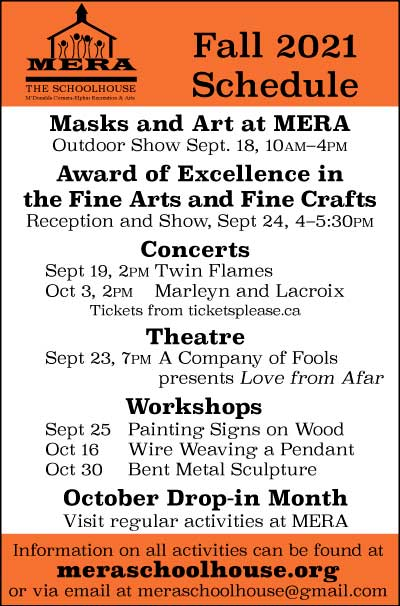 Venue detail
974 9th Concession A , PO Box 76 , McDonalds Corners , ON
K0G 1M0
613-278-0388

Venue Email
Marleyn & Lacroix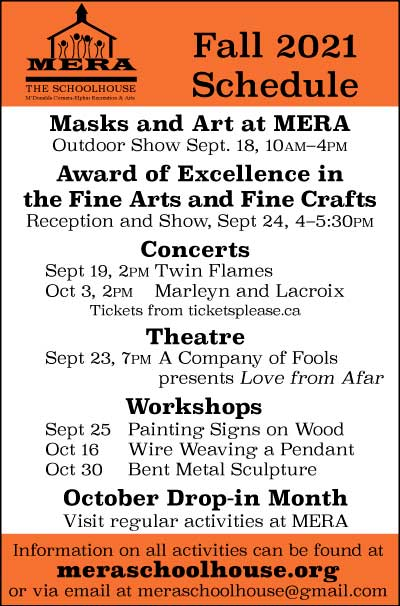 Venue detail
974 9th Concession A , PO Box 76 , McDonalds Corners , ON
K0G 1M0
613-278-0388

Venue Email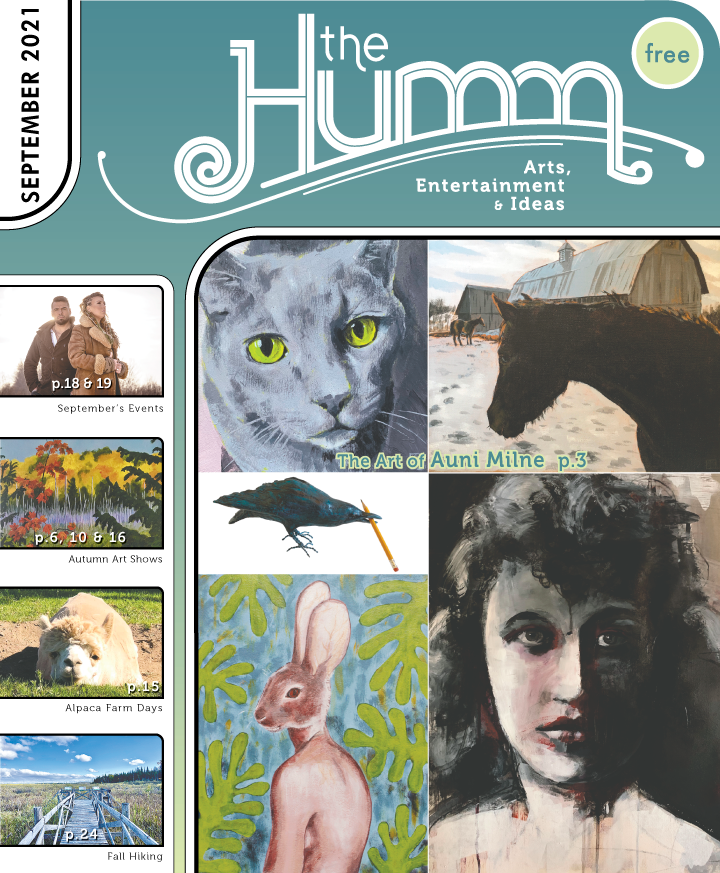 (pdf)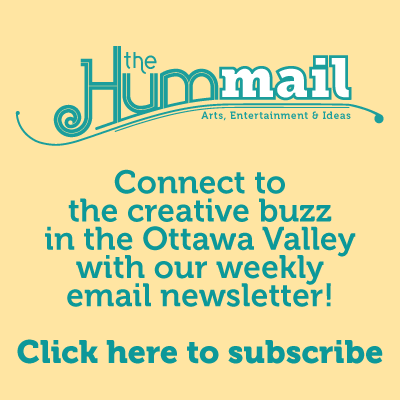 September 2021