The Cove Country Inn - Westport ON
Selected Event
BOTR: Angelique Francis
Fri, 02 Dec 2022 - Fri, 02 Dec
Time: 7:00PM - 11:00pm
Cost: $100 dinner+show
Tickets to Blues on the Rideau get you dinner & show. Call 1-613-273-3636 to ensure they've not sold out! Proceeds from tonight go to the Westport Library. Angelique first took the stage at age 7 and has been amazing audiences ever since with her powerful, soulful vocals, showmanship and prowess on a variety of instruments (upright & electric bass, electric & acoustic guitar and harmonica).
Organised By:
Blues on the Rideau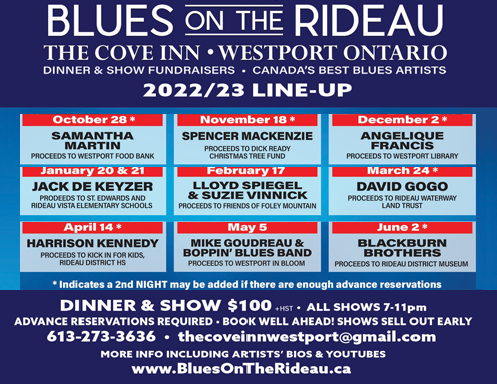 Venue detail
2 Bedford St. , Westport , ON
K0G 1X0
613-273-3636

Venue Email
Listing Contact: 613-273-3636 Email: info@coveinn.com
Website
Location: 613-273-3636
2 Bedford St. Westport ON K0G 1X0
This incredibly dynamic restaurant and inn in the heart of downtown Westport books many live music events every week, hosts the Blues on the Rideau dinner & show events, and often hosts literary, culinary, community and fundraising events. Gluten free menu options. Make reservations to avoid disappointment.
All Hosted Events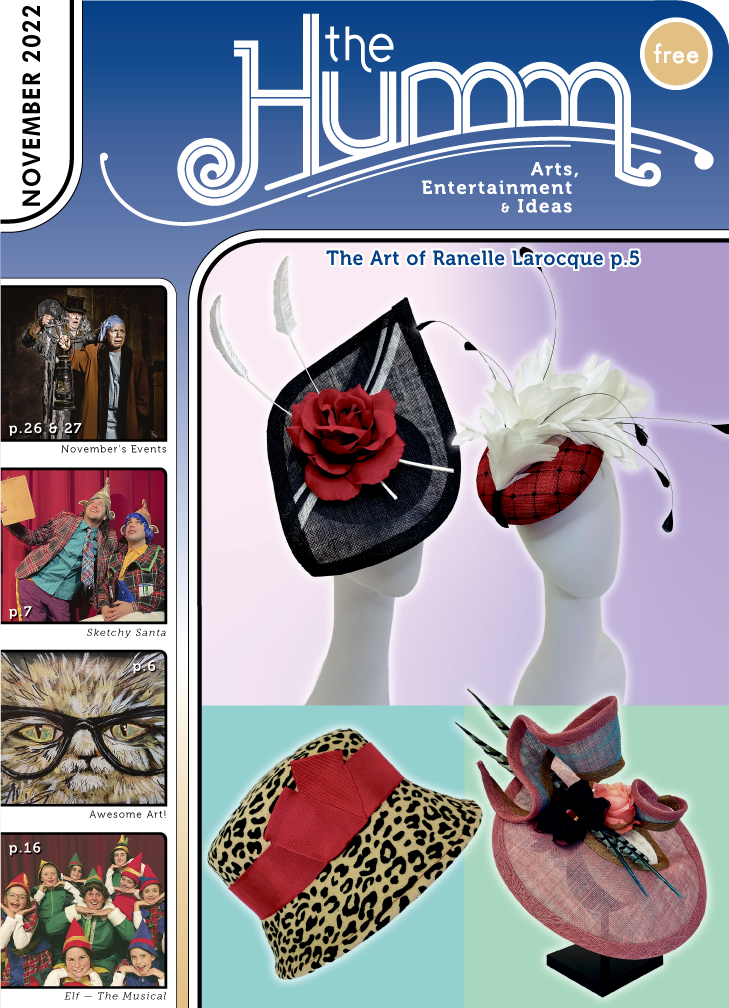 (pdf)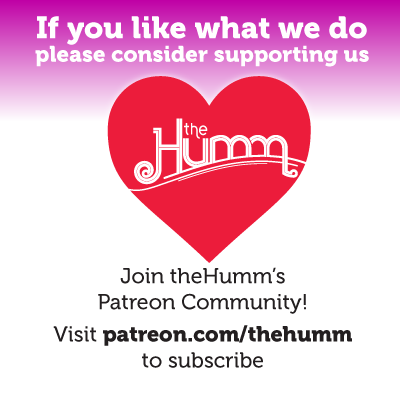 November 2022