Perth Garlic Festival - Perth ON
Listing Contact: 613-267-5322 Email: alhearty@cogeco.ca
Website
Toll-free: 1-877-268-2833
Location:
Perth Fairgrounds Arthur St. Perth ON K7H 3E3
Just ask the "garlic heads" and they'll tell you — August is the month to celebrate the stinking rose! Sponsored and organized by the Lions Club of Perth, the annual Perth Garlic Festival is one of Eastern Ontario's most anticipated yearly community events, and a fun, fascinating and delicious one at that.
The festival, with its "chic to reek" and family-friendly themes, takes place on August 8 and 9, 2015 at the Perth Fairgrounds, and features over 70 food, garlic and commercial vendors, artisans, live music, a licensed refreshment tent, children's activities, cooking demonstrations, garlic braiding, a silent art auction, beer and wine tasting, and the always-popular "Birds of Prey" show.
Cooking demonstrations are one of the most popular features of the festival, and each year some great local chefs and restaurateurs exhibit their culinary skills with garlic. Al Cowan, from the Ontario Garlic Growers' Association, will be teaching folks how to braid garlic all weekend. Both days you can enjoy the live music of the Doherty Brothers, nibble on some free garlic bread, catch the entertaining Birds of Prey show (at 11am, 1pm and 3pm), sample some fine wine and beer in the Lions Hall courtesy of Harwood Estate Vineyard and the Perth Brewing Co., and kids can have their faces painted for free by volunteers from YAK Youth Services. Bids for the silent art auction close at 3pm on Sunday, so make sure to check out all the fine local art well beforehand.
There is plenty of free parking, and an ATM on the grounds. Tickets are $5, and children under 12 can enjoy the festival for free. Net proceeds from the event assist those in need in the community and support various local projects. Please note that the fairgrounds are wheelchair accessible and no pets are allowed. For more information, visit <perthgarlicfestival.com> or call 1–877–268–BUDD (2833).
The Perth Lions Garlic Festival is volunteer-driven with individuals contributing many hours to ensure its success. The purpose of the festival is to promote Ontario-grown garlic, share ideas on how to grow, harvest, market, cook and enjoy garlic, to bring together "garlic heads" and producers on an annual basis, to provide a forum for the consumer to purchase Ontario grown garlic, to assist in the ongoing tourism development of the Perth community, and to distribute the proceeds (almost $100,000 to date) of the festival to worthwhile community initiatives supported by the Lions Club of Perth.
Perth Garlic Festival Gallery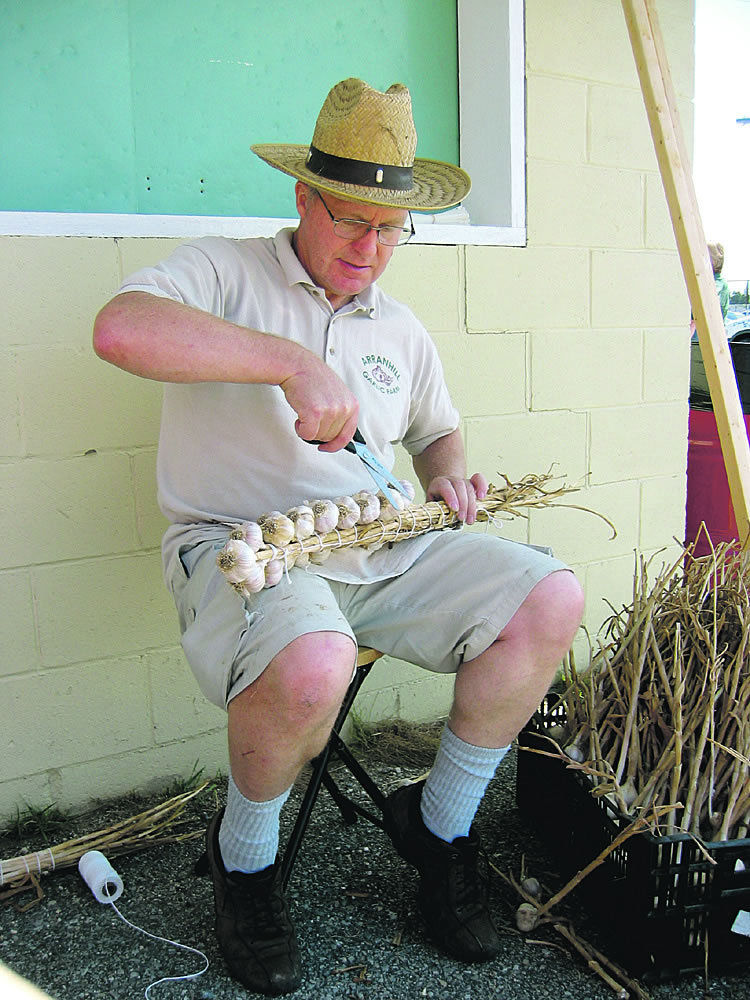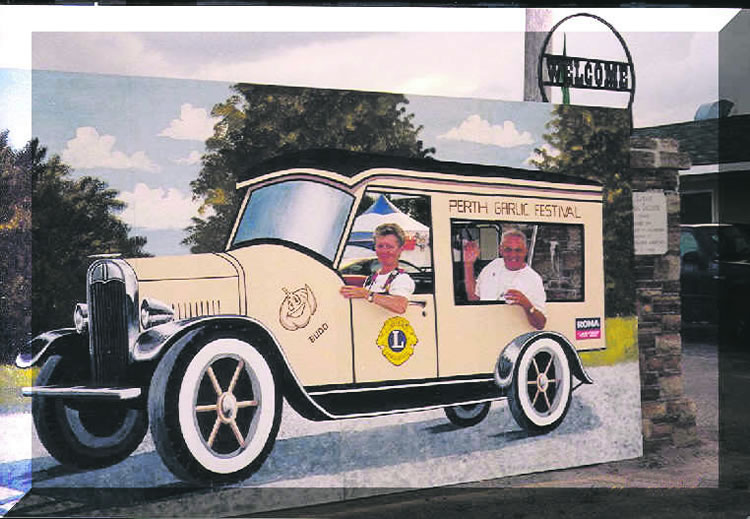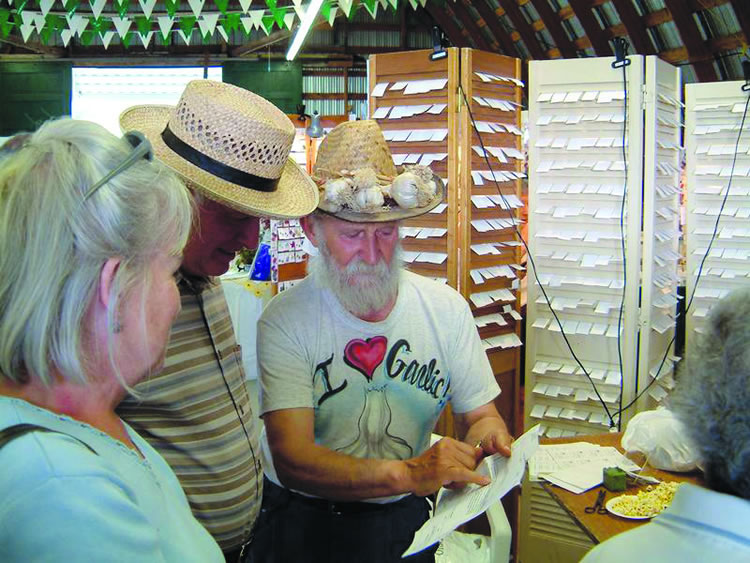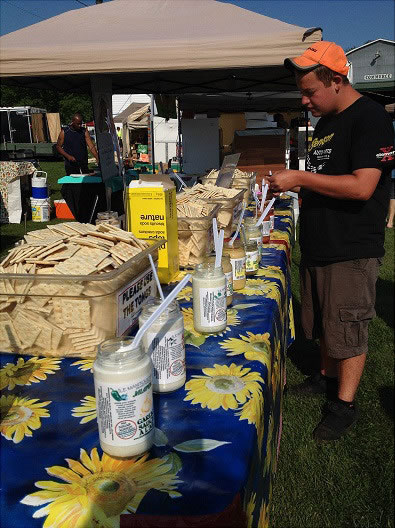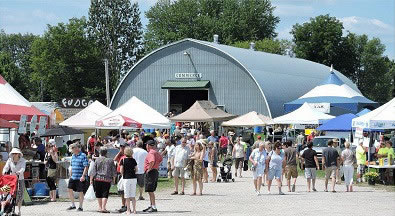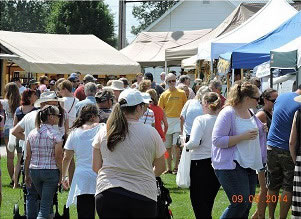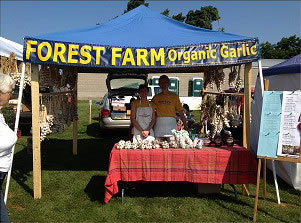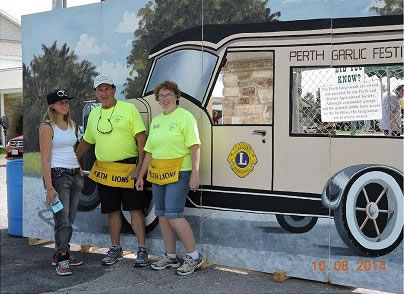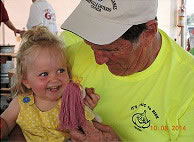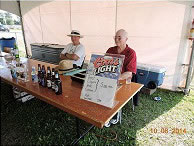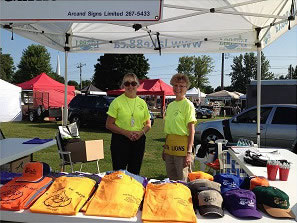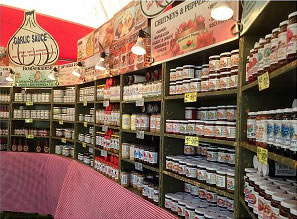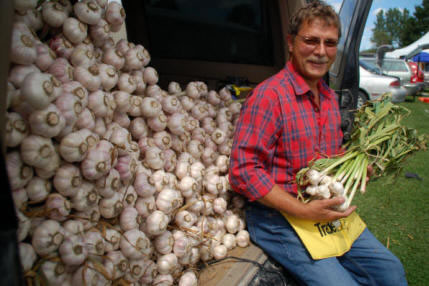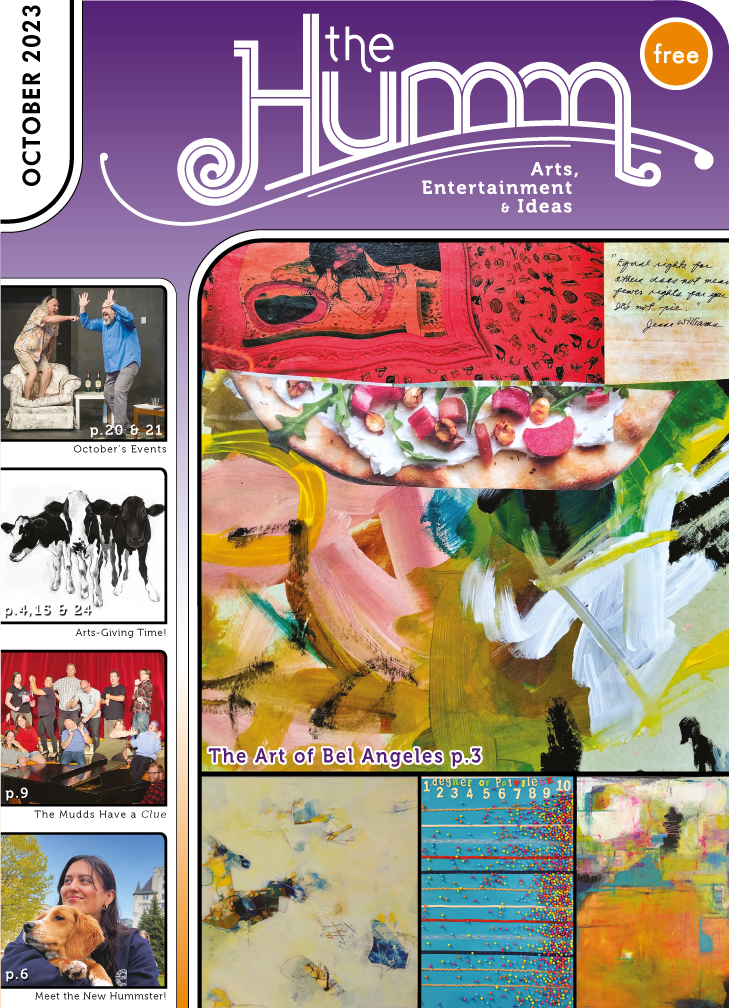 (pdf)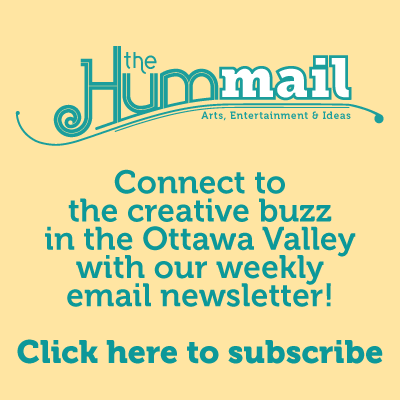 October 2023