Equator Coffee Roasters - Almonte ON
Listing Contact: Email: info@equator.ca
Website
Location: 613-256-9560
451 Ottawa St. Almonte ON K0A 1A0
Equator Café offers a relaxing, friendly, and welcoming environment for everyone from the daily commuter to the weekend passer-by. Shoppers can find a great selection of coffee, tea and accessories, as well as fair-trade and locally-made gifts and jewellery. Each month, Equator features a different artist's work on their art wall. If you're looking for a boardroom space to hold your own meeting, Equator's cupping lab is available. Workshops. Gluten free, vegan options.
All Hosted Events
Almonte Song Circle Collective
Thu, 19 Jan 2023 - Thu, 21 Dec (each Thu)
Time: 6:00PM - 8:00pm
A group of Ottawa Valley musicians meet Thursday evenings for a weekly acoustic session. From 6-7pm they try out new songs for & with each other, then 7-8pm they'll play familiar cover tunes & invite people to sing along. New musicians welcome! "What we ask of new musicians is that you be able to get through a single song or songs from start to finish in a musical way. Playing just one song in an evening is perfectly OK, but if you can't sing on key, can't keep your instrument tuned, or riff all over someone else's song to the point of distraction, we sort that out." - Nathan Sloniowski.
Organised By:
Almonte Song Circle Collective
Venue detail
451 Ottawa St. , Almonte , ON
K0A 1A0
613-256-9560

Venue Email
Swing Dance
Tue, 07 Feb 2023 - Tue, 21 Feb (each Tue)
Time: 6:30PM - 9:30pm
Cost: $5 entry
Pop-up swing dance the 1st & 3rd Tuesday of the month at Equator Coffee Roasters. Doors open at 6:30pm, take an intro dance lesson at 7pm, and dance the night away, all for just $5 entry. No partner needed. Find them on Instagram at @revivalswing.
Organised By:
Revival Swing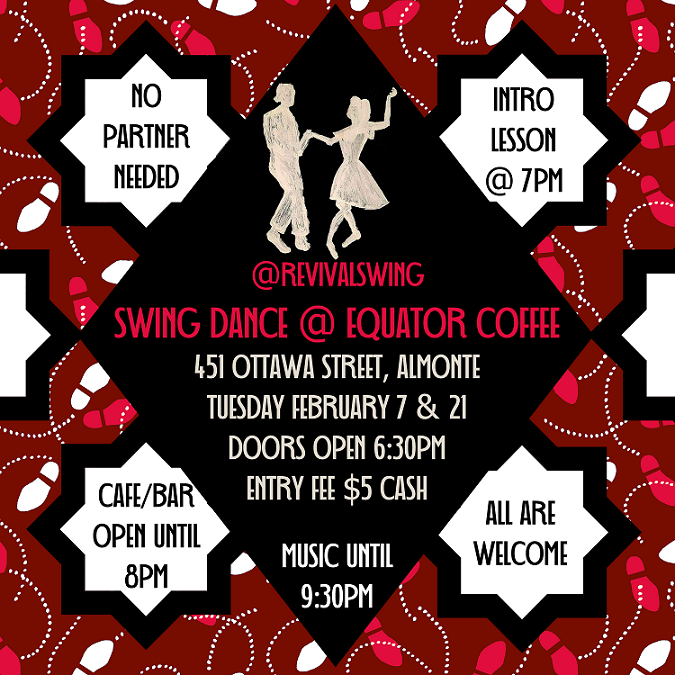 Venue detail
451 Ottawa St. , Almonte , ON
K0A 1A0
613-256-9560

Venue Email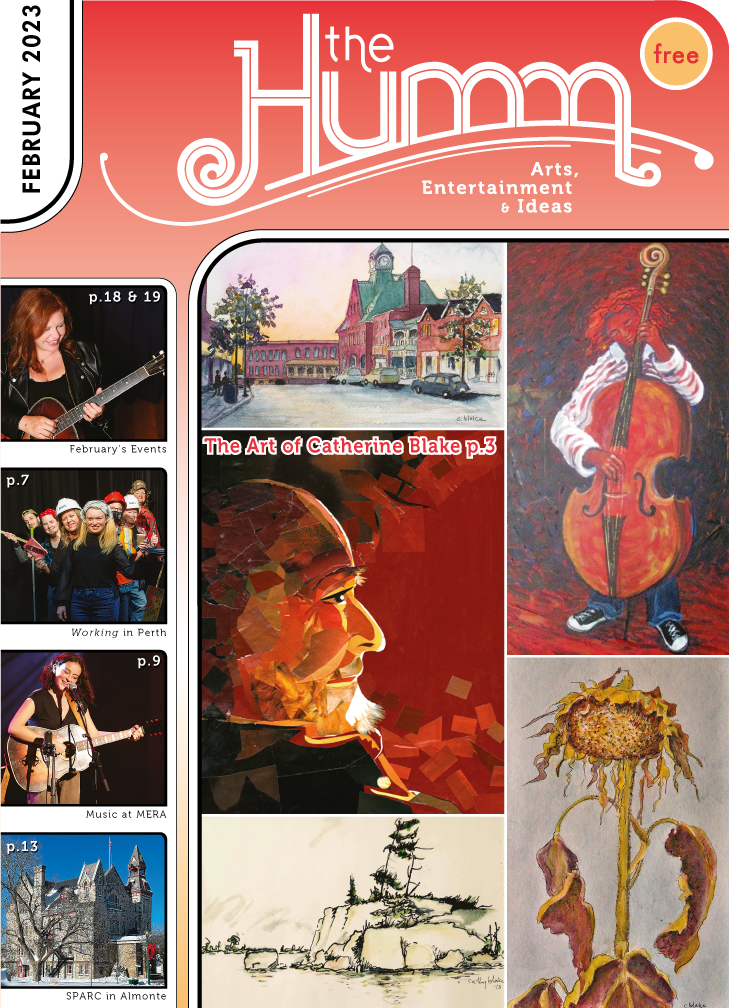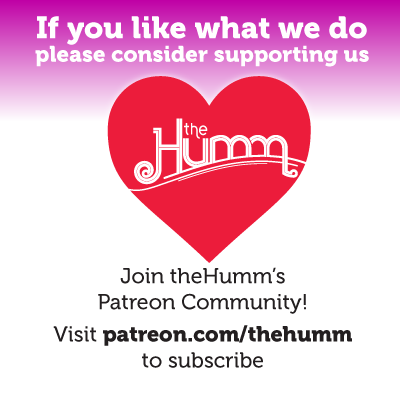 February 2023