Arts Carleton Place - Carleton Place ON
Listing Contact: Email: artscpoffice@gmail.com
Website
Location: 613-257-2031
Carleton Place ON K7C 2V0
Arts Carleton Place was officially launched as a non-profit organization in the fall of 2005 and continues to recognize, celebrate and promote the unique artistic activity in the vicinity. With an eye to 'empowering artists and area residents through the arts', this group promises to raise awareness of the arts, develop partnerships within the community and identify and develop the area's artistic capacity to its full potential. 'Like' their Facebook page.
Related Articles:
The Itty Bitty Art and Craft Show October 2019
All Hosted Events
Needle Felting Workshop: Bunch O'Carrots
Sat, 15 Oct 2022 - Sat, 15 Oct
Time: 1:00PM - 4:00pm
Cost: $80
Using a rubberized mat, a foam square and different felting needles, participants will learn how to create and build a 3D felted object. They will learn which type of felt is best for making 3D figures and how different felting needles are best suited for different applications, including making lines and adding details to the main object. The instructor will also discuss (but not use) armatures and the limits to size of objects without them. Examples of the instructor's work in this format will be available for in-class instruction. Sponsored by Arts Carleton Place. Registration: https://www.artscarletonplace.com/workshops/
Organised By:
Arts Carleton Place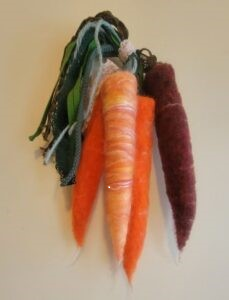 Venue detail
101 Beckwith Street , Carleton Place , ON
K7C 2T3
613-257-2702

Venue Email
Itty Bitty Arts & Artisan Show
Sat, 12 Nov 2022 - Sun, 13 Nov
Time: 10:00AM - 4:30pm
Arts Carleton Place presents the work of 20 artists & artisans, working in various media. Find up-to-date details on programs and events on Facebook.
Organised By:
Arts Carleton Place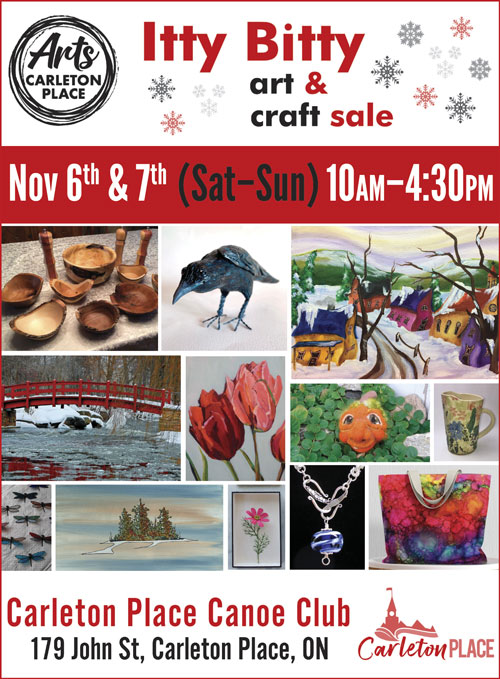 Venue detail
179 John St. , Carleton Place , ON
K7C 3P3
613-253-1838

Venue Email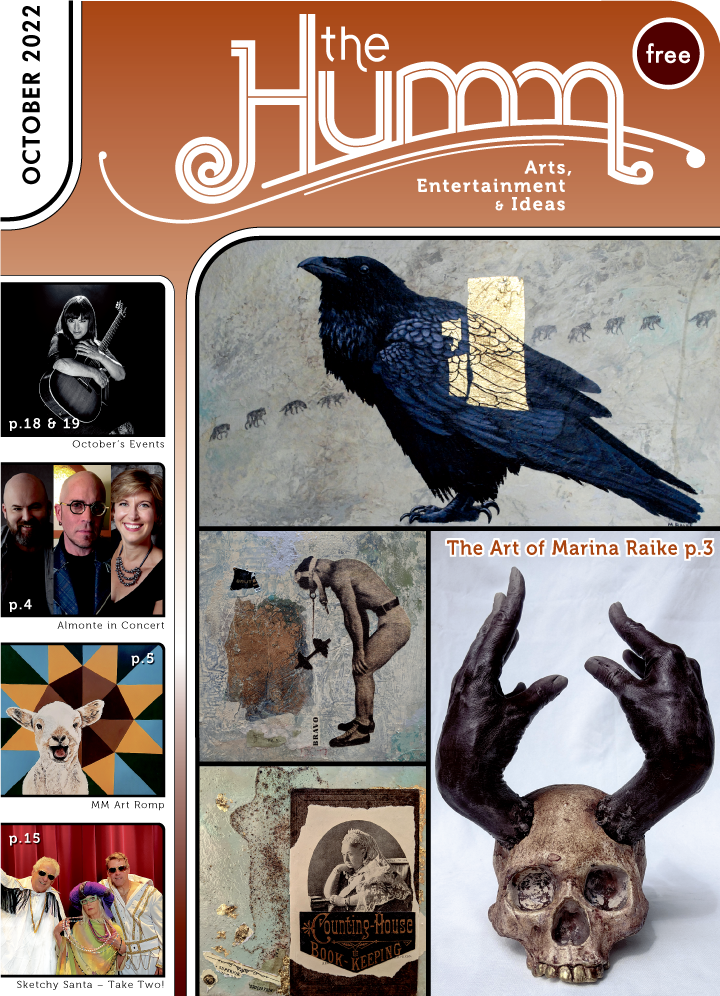 (pdf)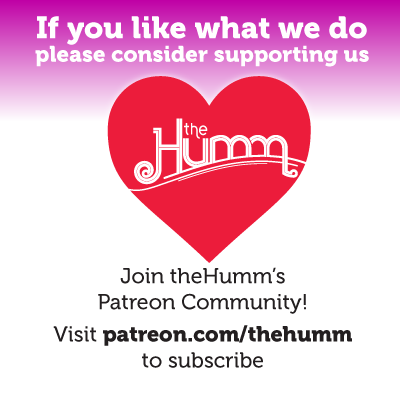 October 2022