theHumm Online
Spartan Rubacha
Who-Humm: Our Contributors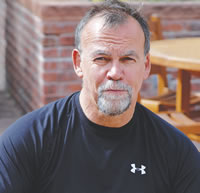 Patrick Arbour, Columnist
Thu, 18 Dec 2014
Holly Days at the Heritage House Museum
...Read More
The holidays are quickly approaching and children will be on Christmas break in no time. If you're looking for something fun, festive, and interactive for your child to do before […]
Wed, 17 Dec 2014
Smiths Falls Fundraiser for Neil Doef
...Read More

Get the latest news from the blog. Click here for details.
Mary Lou Devine, Fabric Sculptor & Instructor
Victoria Jenkins, Clay Sculptor & Potter
Pawsitively Pampered by Lindsay
Artist Gallery Mary Lou Devine
Current Issue & Online Exclusives
December 2014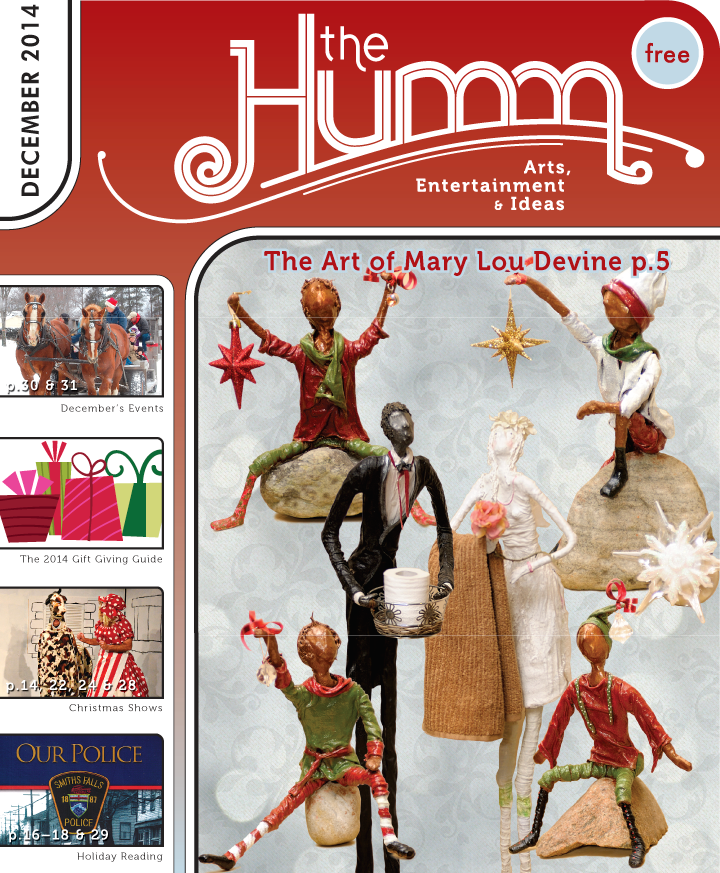 Find the latest issue and any online exclusives right here.
You can always pick up the print version of theHumm from your favourite local spots. It always hits the streets around the first of the month.
Pick your favourite spot from our list of Where to Pick Up theHumm, sit back and enjoy!
theHumm is a free, monthly, independent newspaper covering Arts, Entertainment and Ideas in the small towns and communities of the Ottawa Valley. Circulation ranges from 7,000–9,000 copies, depending on the season. Read more >