theHumm Online
theHumm is a free, monthly, independent newspaper covering Arts, Entertainment and Ideas in the small towns and communities of the Ottawa Valley. Circulation ranges from 7,000–9,000 copies, depending on the season. Read more >
New here?
Of course you are! We're only just launching this awesome new website now. Do yourself a favour and stroll on over to Find it All Here, where you can get a quick overview of the site.
Humm Contributor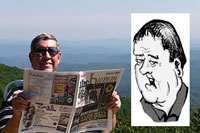 Bill Buttle, ArtBeat Cartoonist
Read on about this Humm Contributor >
Hummble Thought
"Do you remember?
that time and light are kinds
of love, and love
is no less practical
than a coffee grinder
or a safe spare tire?"
from The Word, by Tony Hoagland
Mon, 02 Dec 2013
The Christmas Tradition Continues at Mill of Kintail
...Read More
Come to the Mill of Kintail Conservation Area on Saturday, December 14 from 10AM to 4PM, to experience a Kintail Country Christmas. Enjoy wagon rides, a nature-focused scavenger hunt, holiday music, crafts, photos with Santa, and stories by the fire. Kids will love the Children-Only Gift Shop, where they can buy for mom and dad and not break the piggy bank.
"I look forward to this event every year. I see happy parents and happy children," says Stephanie Kolsters, the event coordinator. "This is the perfect site for kids to run around and let off some energy, and still have a chance to sit on Santa's knee, listen to a Christmas story, or make a craft."
Get the latest news from the blog. Click here for details.
December 2013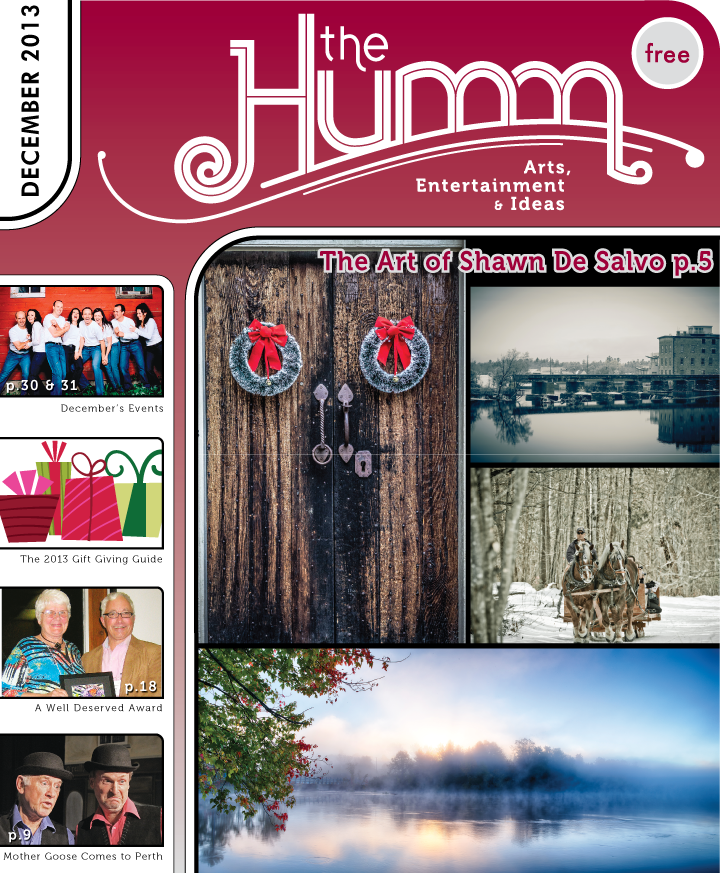 You can always pick up the print version of theHumm from your favourite local spots. It always hits the streets around the first of the month.
Pick your favourite spot from our list of Where to Pick Up theHumm, sit back and enjoy!