theHumm Online
theHumm is a free, monthly, independent newspaper covering Arts, Entertainment and Ideas in the small towns and communities of the Ottawa Valley. Circulation ranges from 7,000–9,000 copies, depending on the season. Read more >
New here?
Of course you are! We're only just launching this awesome new website now. Do yourself a favour and stroll on over to Find it All Here, where you can get a quick overview of the site.
Humm Contributor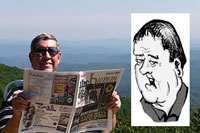 Bill Buttle, ArtBeat Cartoonist
Read on about this Humm Contributor >
Hummble Thought
"Do you remember?
that time and light are kinds
of love, and love
is no less practical
than a coffee grinder
or a safe spare tire?"
from The Word, by Tony Hoagland
Wed, 11 Dec 2013
Holidays Coming? You Need a Plan!
...Read More
To get anything accomplished, it is best to have a plan... and getting ready for Christmas – especially if you want it to be fun, rather than stressful — you need a good plan. So I'm gonna help you out! To enjoy your Christmas shopping to the fullest, may I suggest 4 simple steps: 1. Bird. 2. Kids. 3. Downtown Almonte. 4. And beyond!
You might say there are a Mississippi Million options for local gifts… Mississippi Milling by Miss Mills, Puppet Reporter
Get the latest news from the blog. Click here for details.
December 2013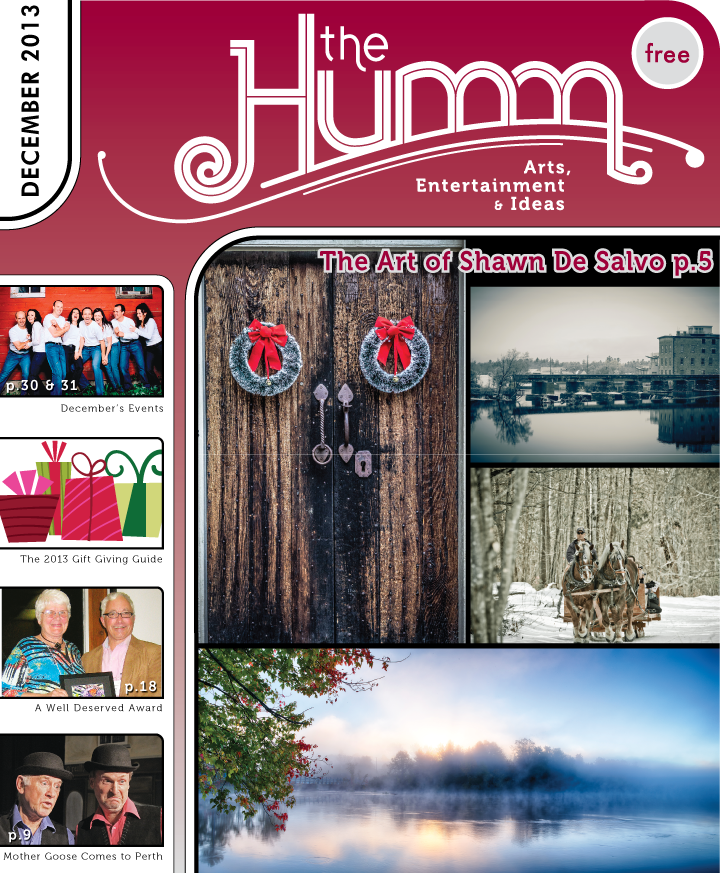 You can always pick up the print version of theHumm from your favourite local spots. It always hits the streets around the first of the month.
Pick your favourite spot from our list of Where to Pick Up theHumm, sit back and enjoy!